Addictions, Drug & Alcohol Institute
Products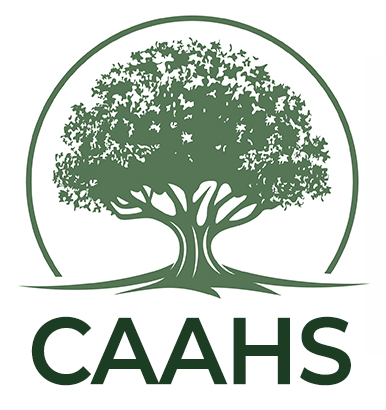 CAAHS has developed a range of professional education products for the addiction workforce, which are freely available via links here on our website. This includes on-demand resources, including webinar recordings, podcasts, online trainings, and video demonstrations of clinical practices and supervision processes, as listed below. Also found below are articles and conference presentations authored by CAAHS staff and affiliates that cover topics such as workforce training preferences and priorities, innovative methodologies and results of select projects, and more.
On-Demand Education & Training
Webinars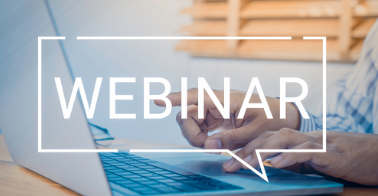 Northwest ATTC Webinar Series (ongoing)
This monthly series began in January 2018 and now features over 50 recorded webinars on a wide range of topics, with new ones added every month. Topics include opioids and stimulants, stigma, pain management, evidence-based practices, harm reduction, ethics, integrated care, and more.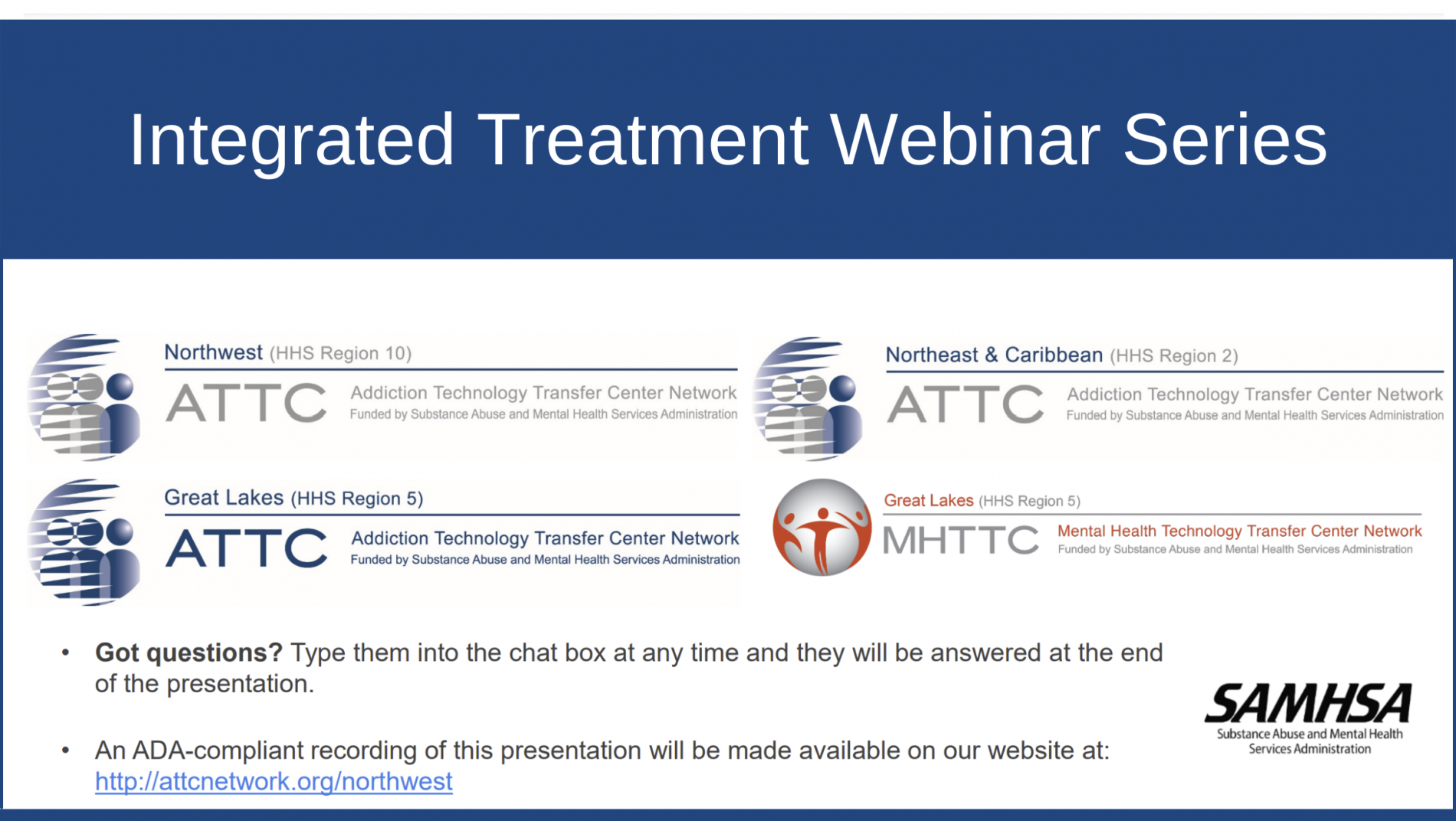 Integrated Treatment Webinar Series (2020)
This 5-part series, sponsored by the Northwest, Great Lakes, and Northwest & Caribbean ATTCs, featured a range of national experts discussing approaches to designing and assessing capacity for behavioral health integration; organizational structure and service environment; staffing and training; intake, screening, and assessment; and integrated treatment planning.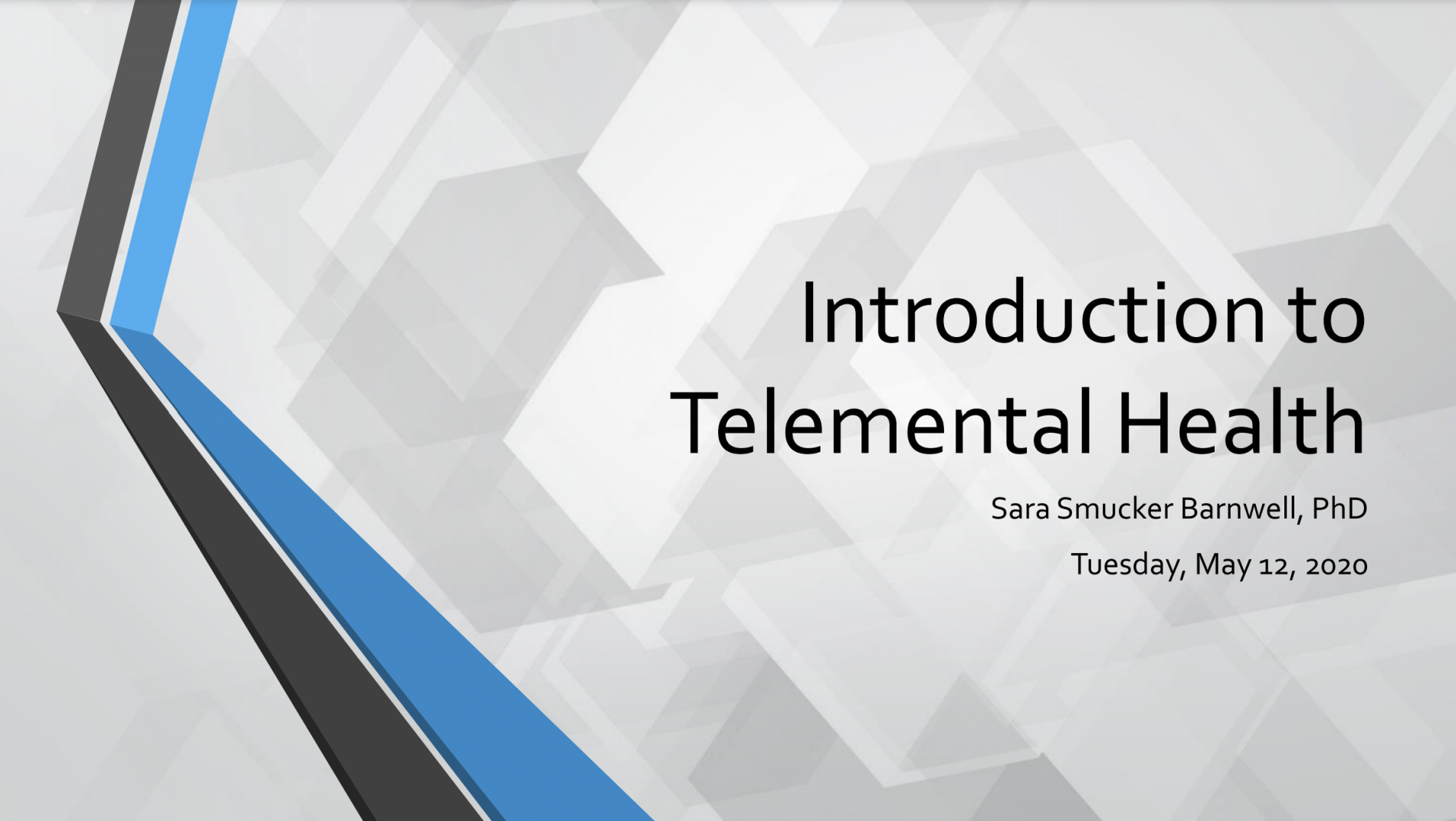 Fundamentals of Telemental Health (2020)
This 6-week series, presented by clinical psychologist Sara Smucker Barnwell, PhD and sponsored by the Northwest ATTC, consisted of 5 weekly webinars covering topics useful for practitioners engaging in telehealth sessions with clients, including how to prepare your office for telemental health sessions, client intake and assessment, clinical engagement, emergencies and pitfalls in telemental health, and risk management.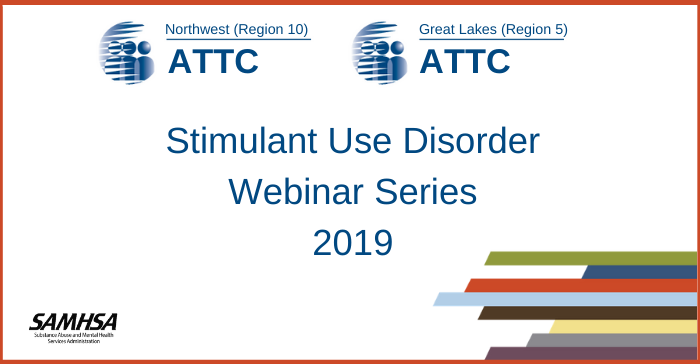 Stimulant Use Disorder Webinar Series (2019)
This 3-part series, held in summer 2019, was sponsored by the Northwest ATTC and the Great Lakes ATTC and featured installments on strategies to address cocaine and methamphetamine use, provider perspectives on treatment for people with stimulant use disorders, and ways to implement evidence-based practices to address stimulant use disorders.
Podcast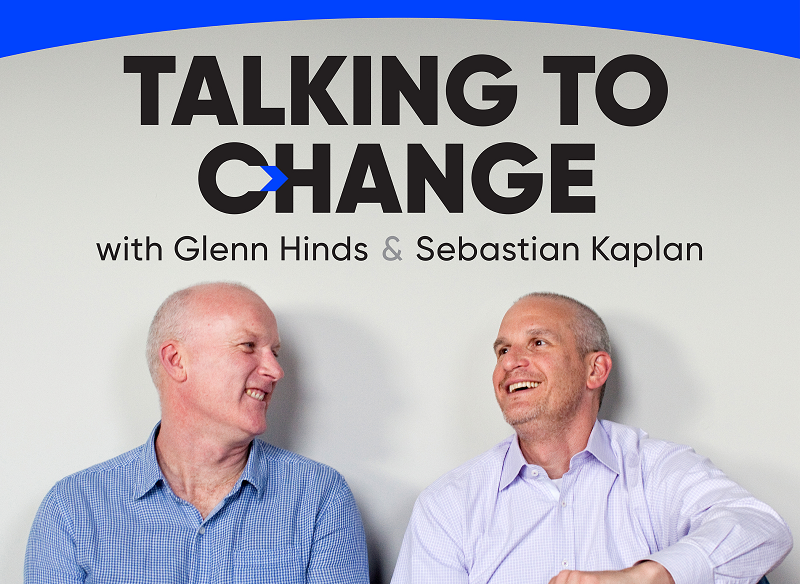 Talking to Change: A Motivational Interviewing Podcast (ongoing)
This podcast, hosted by experts Glenn Hinds and Sebastian Kaplan and sponsored by the Northwest ATTC, features a series of conversations with guests from around the world exploring motivational interviewing and how it's used across health, social care, education, and criminal justice to support individuals and groups as they make positive health and lifestyle changes.
Online trainings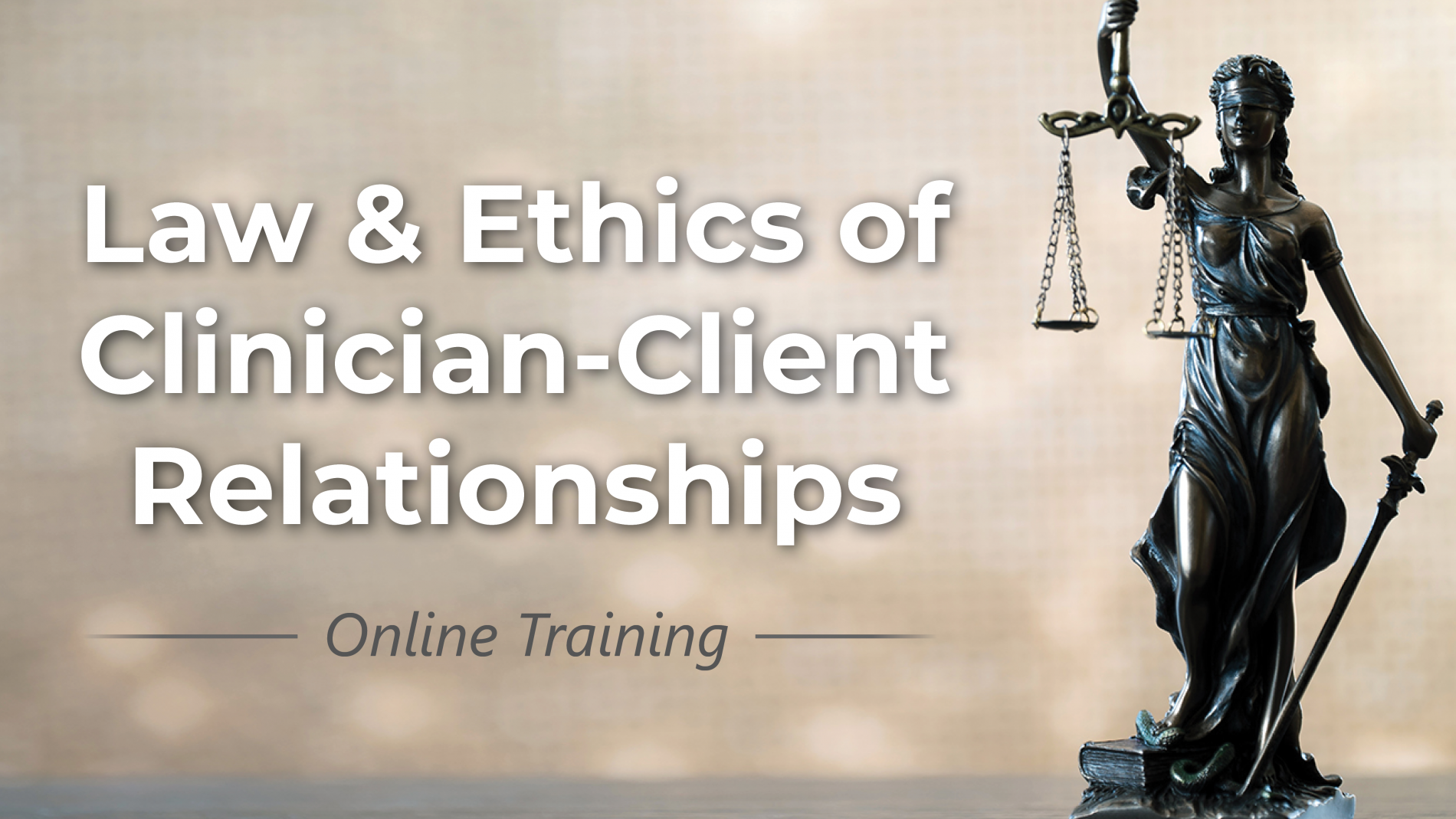 Law & Ethics of Clinician-Client Relationships
This 3-hour interactive online course looks at laws and ethics related to clinician-client relationships for behavioral health professionals in AK, ID, OR, and WA. Topics include sources for law and ethics standards, data on misconduct findings, state-specific laws, real-life examples of violations, and more. 3 CE credits available. Produced by the Northwest ATTC.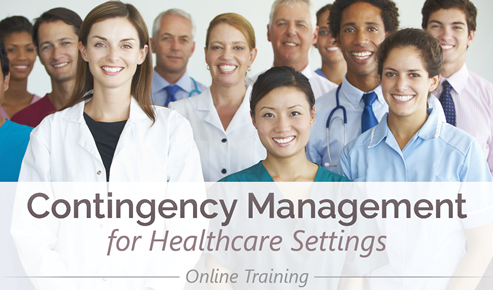 Contingency Management for Healthcare Settings
This online course, intended to be used as a bridge to more intensive technical assistance, provides an introduction to contingency management for each of four common personnel roles in healthcare organizations: decision-makers, clinical supervisors, direct care staff, and administrative support staff. 1-2.5 CE credits available (depending on the module). Produced by the Northwest ATTC.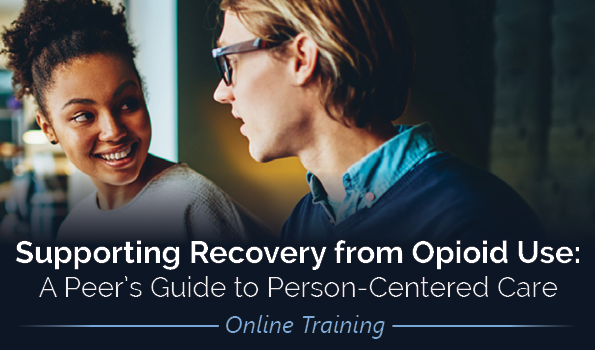 Opioid Training for Peer Support Specialists
This 1-hour, self-paced online course is designed to equip peers and other outreach workers with information, resources, and practical tips to help them better understand opioids and their impact on individuals. 1 CE credit available. Produced by the Northwest ATTC.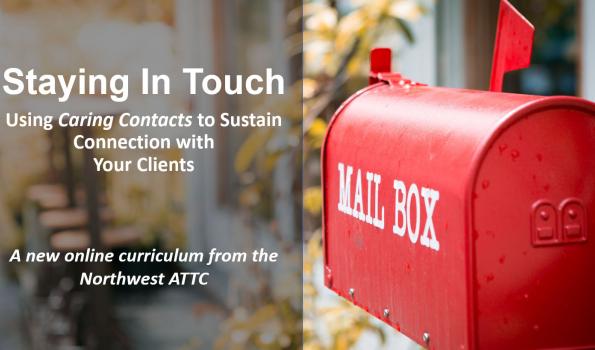 Staying in Touch: Using Caring Contacts to Sustain Connections with Your Clients
This 1-hour, self-paced digital curriculum describes a low-threshold, Caring Contacts intervention designed to help providers reduce client self-harm, increase feelings of self-efficacy, and fill treatment gaps due to health disparities or other challenges. Produced by the Northwest ATTC.
Clinical Demonstrations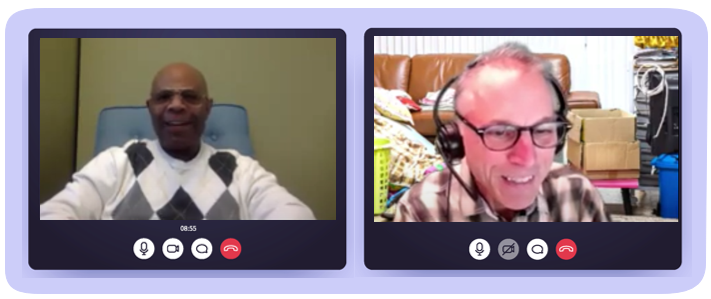 Telehealth Evidence-Based Practices (EBP) Video Demonstrations
This set of demonstrations shows how a diverse set of clinical practitioners make use of EBPs in a telehealth environment, by following a mock patient, Shawn Adams, through a course of substance use disorder care, starting with a crisis, admission to IOP treatment, and a recurrence of use in outpatient treatment, and ending with connecting to a recovery coach for long term planning. The videos can be viewed as stand-alone or in sequence. Produced by the Northwest ATTC in co-sponsorship with the Behavioral Health Institute and with contributions from the Pacific Southwest ATTC.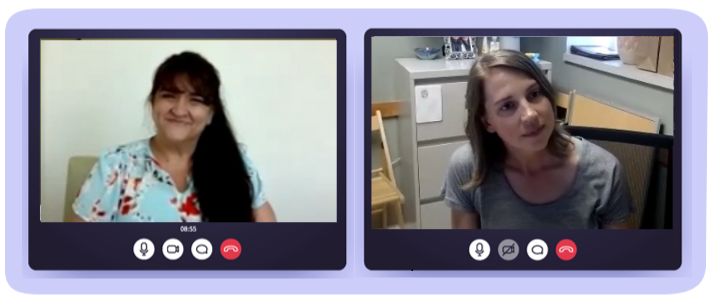 Telehealth Medications for Opioid Use Disorder (MOUD) Video Demonstrations
This set of demonstrations shows distinct clinical interactions common across the MOUD modality. Except for the first two videos, which show the mock patient from the EBP series at two more stages along his treatment trajectory, the videos in this collection are independent depictions showing different settings, patient situations, and provider types. Produced by the Northwest ATTC in co-sponsorship with the Southeast ATTC and the ATTC Network Coordinating Office.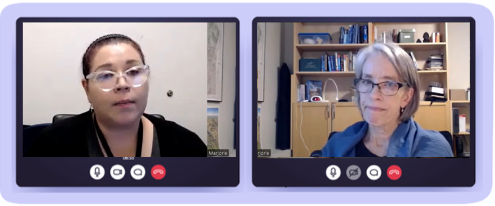 Clinical Supervision Skills Video Demonstrations
This series intends to provide examples of how to utilize specific methods taught in the Northwest ATTC clinical supervision training series. The series follows two mock supervisees and their supervisors demonstrating clinical supervision vignettes on providing feedback, building a professional development plan, and working through a corrective action. The supervisees in these videos are all relatively new to the field, making a more directive approach to supervision helpful for their stage of professional development. The videos below can be viewed as stand-alone or in sequence. Produced by the Northwest ATTC. We thank Paul Hunziker for his development of these videos and the clinicians involved for their conceptual contributions to the development of these characters and the supervisory scenarios.
Publications and Presentations
2023
Presentations
Peers expanding engagement in stimulant harm reduction with contingency management (PEER-CM).
Peng L, Stack E, Leichtling G, Hildebran C, Cooke A, Leahy J, Smith-Payne K, Cook R, Hartzler B, Kunkel L, Hoffman K, & Korthuis T. Presented at the 4th annual NIH HEAL Initiative Investigator Meeting, Bethesda MD, February 2023.
2022
Publications
Presentations
2021
Publications
Integrating Mental Health & Substance Use Disorder Treatment Project: Final Summary Report.
Vandersloot D, Montserrat-Gonzales T, Jefferson D, Stoner S, Roose M, Hartzler B. Seattle, WA: Northwest ATTC, December 2021
Use of telehealth in substance use disorder services during and after COVID-19: online survey study.
Molfenter T, Roget N, Chaple M, Behlman S, Cody O, Hartzler B, Johnson E, Nichols M, Stilen P, Becker S. JMIR Mental Health 2021;8(2):e25835.
Presentations
The Role of an Intermediary Purveyor Organization in Identifying and Responding to Workforce Priorities to Address Culturally-Responsive Services.
Bryan Hartzler and Denna Vandersloot
Poster presented at the Addiction Health Services Research (AHSR) Conference, 2021
Virtual Site Visits as a Methodology to Assess Health Organizations' Capacity to Provide Integrated Services for Individuals with Co-Occurring Disorders.
Denna Vandersloot, David Jefferson, Troy Montserrat-Gonzales, Bryan Hartzler
Poster presented at the Addiction Health Services Research Conference (AHSR), 2021
So You Want to Implement Contingency Management: A Technical Assistance Package to Establish Readiness Among the Multi-Tiered Personnel of an Opioid Treatment Program.
Bryan Hartlzer, R. David Jefferson, Kelsey Payne-Smith, John W. McIlveen
Poster presented at the Association for Medical Education and Research in Substance Abuse (AMERSA) Conference, 2021