Addictions, Drug & Alcohol Institute
Substance Use & Addiction Research at the UW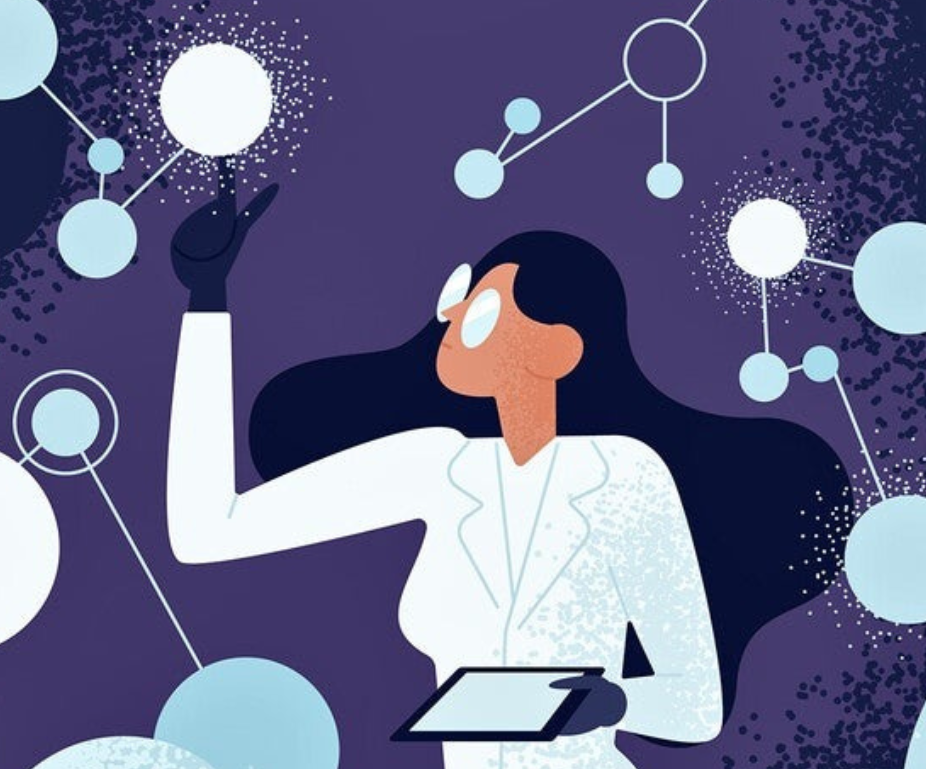 Interested in learning more about substance use and addiction research at the UW? We host annual Open Houses (virtual) that bring together different departments and programs at the UW to talk about the work they're doing in the field and how you can get involved! Our latest one was in November 2023; watch the recording, download the slides, and view the contact list! To get notified about our next Open House, you can follow us on Twitter or subscribe to our News & Events blog.
The University of Washington is a world leader in addiction research ranging in scope from molecular pharmacology, to prevention, treatment strategies, impacts on individuals and communities, to social policy. Sponsored research from NIH and other funders brings in tens of millions of dollars annually to support the work of collaborative centers, independent researchers, and graduate and postdoctoral education in addiction at the University.
UW Substance Use & Addiction Research Centers:
Addictions, Drug & Alcohol Institute (ADAI)
Director: Susan M. Ferguson, PhD
ADAI (formerly the Alcohol & Drug Abuse Institute) was established in 1973 as an independent, multidisciplinary research center at the UW. Its mission is to advance research, policy, and practice in order to improve the lives of individuals and communities affected by alcohol and drug use and addiction. Areas of special emphasis include: testing new addiction treatment options in community settings; opioid use and overdose prevention; cannabis research and education; alcohol and drug use by pregnant and parenting women; and workforce development for substance use disorder treatment and recovery professionals in Alaska, Idaho, Oregon, and Washington.
Addiction Psychiatry Residency Program
Director: Jonathan Buchholz, MD
Major goals of Addiction Psychiatry Residency Program training include developing clinical excellence in the diagnosis and treatment of individuals with substance use disorders, broadening scientific knowledge in Addiction Psychiatry, furthering research skills relevant to Addiction Psychiatry, and expanding expertise in teaching Addiction Psychiatry. Close work with a range of interdisciplinary treatment teams is a core aspect of the residency. The faculty consists of a diverse group of psychiatrists and psychologists who have many years of clinical and research experience in addictions.
Center for Cannabis Research (CCR)
Chair: Nephi Stella, PhD
The CCR was created in 2017 to represent a coordinated and centralized effort for cannabis research across disciplines. The CCR Board of Directors represent the School of Medicine; Addictions, Drug & Alcohol Institute; School of Social Work; School of Public Health; School of Law; and the College of Arts and Sciences.
Center for Novel Therapeutics in Addiction Psychiatry (NTAP)
Directors: Nathan Sackett, MD, MS, and Darron T. Smith, PhD, PA-C.
The mission of the UW Center for Novel Therapeutics in Addiction Psychiatry is to create powerful new ways of treating people struggling with alcohol, opioid, tobacco and other addictions by combining psychedelic compounds with evidence-based behavioral interventions.
Center for the Study of Health and Risk Behaviors (CSHRB)
Director: Mary Larimer, PhD
CSHRB is dedicated to cutting-edge, culturally-sensitive research and dissemination in which health and risk behaviors interact. It is focused on the etiology of risky behaviors and the development of empirically-based prevention and treatment for risk reduction.
Center of Excellence in Neurobiology of Addiction, Pain, and Emotion (NAPE)
Director: Charles Chavkin, PhD
The NAPE Center addresses the challenging interplay of chronic pain, drug addiction and depression, scientists in the UW departments of Pharmacology, Anesthesiology and Psychiatry are working together to understand how the nervous system processes sensory information and how that transmission is affected by chronic pain and mood disorders.
Chavkin Lab
Director: Charles Chavkin, PhD
Dr. Chavkin's work focuses on the molecular basis of drug addiction.
Fetal Alcohol and Drug Unit (FADU)
Director: Susan Stoner, PhD
FADU conducts research and disseminates information on fetal alcohol and drug effects, provides consultation for persons thought to be affected by prenatal exposure, and provides training in human behavioral teratology. Since 2013 FADU has been a unit within the Addictions, Drug & Alcohol Institute.
Fetal Alcohol Syndrome Diagnostic and Prevention Network (FAS DPN)
Director: Susan Astley, PhD
FAS DPN is a network of five WA State community-based clinics linked by the core clinical/research/training clinic at the UW Center on Human Development and Disability. Its mission is FASD prevention through screening, diagnosis, intervention, research, and training.
Harm Reduction Research and Treatment Center (HaRRT Center)
Directors: Susan E. Collins, PhD and Seema L. Clifasefi, PhD, MSW
The HaRRT Center works collaboratively with substance users, community members and organizations to develop, conduct, evaluate and disseminate evidence-based interventions that help to reduce substance-related harm, improve quality of life, and promote social justice and racial equity for affected individuals and their communities.
Innovative Programs Research Group (IPRG)
Director: Denise Walker, PhD
IPRG conducts studies designed to achieve a greater knowledge of the characteristics and needs of underserved populations. Their projects assess the effectiveness of innovative means for reducing barriers to the delivery of effective social and mental health services.
Neumaier Lab
Director: John Neumaier, MD, PhD
This lab investigates the interface of pharmacology, molecular neuroscience, and behavior. It uses strategies that span several levels of organization from RNA regulation, protein translation, cellular plasticity, and neural circuit level analysis of complex behaviors relating to stress and addiction models. It uses rat and mouse behavioral models as well as in vitro cultures of cell lines and primary neurons to study components of intracellular signaling pathways.
Neuroscience of Addiction
Director: Susan M. Ferguson, PhD
This research lab at Seattle Children's Center for Integrative Brain Research uses a multi-level approach, combining molecular biology, circuit-mapping and behavioral neuroscience, to understand the development of behaviors associated with drug reward and addiction, as well as in the processes that underlie decision-making, motivation and impulsivity. They also examine how environmental factors such as extended exposure to sensory stimulation during childhood and adolescence modulate the development of these behaviors.
Social Development Research Group (SDRG)
Director: Margaret Kuklinski, PhD
SDRG's research seeks to promote achievement and success as well as prevent and treat health and behavior problems among young people. Drug use, delinquency, risky sexual behavior, violence, and school dropout are among the problems addressed.