Addictions, Drug & Alcohol Institute
ADAI News & Events
---
July 6, 2023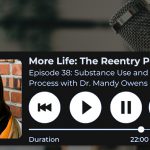 This week, ADAI Assistant Professor Mandy Owens, PhD was interviewed on the More Life: The Reentry Podcast by host VanKe'via Garner, MS to talk about the intersection of substance use disorders and the criminal legal system. For people with a substance use disorder (SUD), reentry after jail or prison can be a particularly dangerous time….
---
June 16, 2023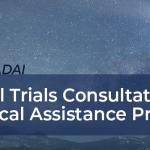 ADAI is excited to announce the launch of a new program, Clinical Trials Consultation and Technical Assistance Program (C-TAP)! This new program aims to help investigators with clinical research design, implementation, and dissemination, in partnership with the UW Department of Psychiatry and Behavioral Sciences, the Garvey Institute for Brain Health Solutions, and the Pacific Northwest Node of the…
---
June 14, 2023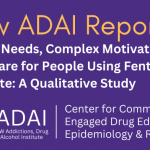 In Fall 2022, the CEDEER Team conducted interviews with 30 WA State syringe services participants who use fentanyl. The purpose of these interviews was to better understand people's motivations for using fentanyl and what ideal care would look like for them. What did we learn? Want to learn more?
---
May 23, 2023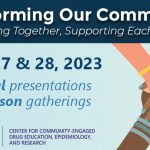 Registration is now open for this year's Transforming Our Communities gathering, to be held virtually and in-person on June 27-28, 2023! This annual 2-day event aims to bring diverse participants together to understand the perspectives of people who use drugs, understand the importance of equitable access to care and services, build partnerships and connect people…
---
April 27, 2023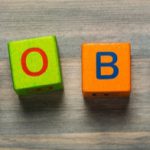 St Francis Hospital in Federal Way, WA and Harborview Medical Center in Seattle, WA have full-time openings on their respective Screening, Brief Intervention, and Referral to Treatment (SBIRT) teams. SBIRT is paid for by King County's MIDD Behavioral Health Sales Tax Fund which is specifically for programs and services for people living with or at…
---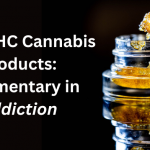 ADAI Acting Associate Professor Beatriz Carlini, PhD, MPH, Director of our Cannabis Education & Research Program (CERP), co-authored a paper published last January in the journal Addiction titled "How should policymakers regulate the tetrahydrocannabinol content of cannabis products in a legal market?" (Hall W, Leung J, Carlini BH. Addiction 2023 (in press)). The paper discusses…
---
April 25, 2023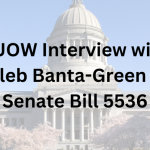 Last weekend, the Washington State legislature failed to pass SB 5536, a replacement for the state's drug possession law, which will time out in July. If things are left as they are, and a special legislative session isn't called to try to get the bill passed, not only will drug possession be legal in the…
---
April 24, 2023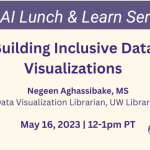 Join ADAI for our next Lunch & Learn session, may 16, 2023 (12-1pm PT) this time featuring UW Data Visualization Librarian Negeen Aghassibake on inclusive data visualization for any type of research or information. This session will bring forward questions about visualizing data with inclusion as a primary value and push against established best practices. This session…
---
April 19, 2023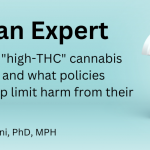 Meet our expert Beatriz Carlini, PhD, MPHDirector, ADAI Cannabis Education and Research Program What are high-THC concentration cannabis products? How much THC is considered "high-THC"? Tetrahydrocannabinol (THC) is the best-known psychoactive ingredient in the cannabis plant–the ingredient that causes people to feel "high." High-THC cannabis concentrates include things like shatter, wax, butters and oils used…
---
April 18, 2023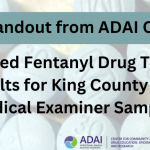 "Detailed fentanyl drug testing results for King County, WA Medical Examiner samples" is a new handout on the StopOverdose.org website with photos of drugs and detailed chemical analyses. Results show a broad range of fentanyl content and highly variable appearances. In February 2023, the King County Medical Examiner sent 12 fentanyl samples to the Drug…
---
Previous page
Next page