Addictions, Drug & Alcohol Institute
Washington's Overdose Deaths Increase Sharply: Fentanyl Availability a Factor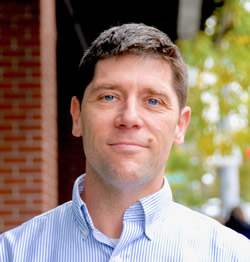 In this interview with KUOW, ADAI Principal Research Scientist Caleb Banta-Green, PhD, MPH, MSW, describes a striking increase in drug overdoses in the first half of 2020 and continuing on into the year. Fentanyl's increasing availability, typically sold as what looks like prescription Oxycodone pills, is a major contributing factor.
"The issue is that because pills off the street are basically guaranteed to be fentanyl, you can't control it. You don't know how strong it is. You don't know what effect it's going to have on you. The likelihood is that it's going to be really devastating" says Dr. Banta-Green.
The pandemic has also created a lot of stress and negative emotions, which may be increasing people's use of substances like opioids as they try to feel better in some way. Because of social isolation, people are also more likely to use alone, increasing their risk of a fatal overdose.
For more, including Dr. Banta-Green's thoughts on how to address these challenges, check out the interview here.
See also: Dr. Banta-Green's interview with UW Medicine's Newsroom.