Addictions, Drug & Alcohol Institute
Q&A with Dr. Caleb Banta-Green: Fentanyl's Growth Among Overdoses "Stunning"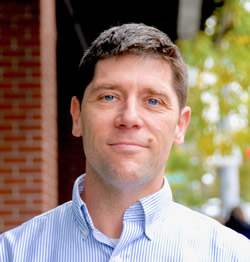 In late December, the Centers for Disease Control and Prevention reported that 81,230 Americans had died from a drug overdose in the year that ended in May 2020 — the highest total ever for a 12-month span. The report largely attributed the rise to illegally manufactured fentanyl, an opioid often found in counterfeit oxycodone pills.
In Washington State, the second quarter of 2020 saw 171 fentanyl-involved overdose deaths, compared with 63 in the same quarter of 2019 and 17 in Q2 2017 (find that data on our Washington State Opioid/Major Drug Interactive Data site, managed by ADAI Research Scientist Jason Williams, PhD).
In this Q&A with the UW Medicine Newsroom, ADAI Principal Research Scientist Caleb Banta-Green, PhD, MPH, MSW talks about what we're seeing with fentanyl in Washington State and what is contributing to the "stunning" growth of fentanyl-related overdoses here and nationwide.
See also: Dr. Banta-Green's interview on this subject with KUOW.