Addictions, Drug & Alcohol Institute
New from ADAI: Distributing Safer Smoking Supplies Can Help Reduce Health Risks of Opioid/Stimulant Use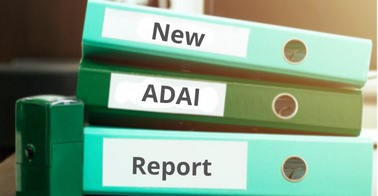 In Washington State and across the country, fentanyl has quickly become a major opioid in the illicit drug supply. Fentanyl, especially in pill form, is most often smoked rather than injected. Similarly, methamphetamine is most typically smoked and its use and fatal overdoses have increased rapidly in recent years.
Harm reduction programs, including syringe services programs (SSPs), do a great job engaging people who inject drugs and reducing the harmful health effects of drug injection. Distributing safer smoking supplies could also help people who smoke drugs, reducing health risks from sharing smoking equipment and encouraging smoking over the riskier practice of injecting.
Preliminary data also show that providing safer smoking supplies brings new people into services and creates new relationships between people who use drugs and staff and volunteers at harm reduction programs. Co-locating health and addiction treatment services may provide new, more accessible ways to connect to other care and supports.
This new brief was authored by Samyukta Singh, MPH a doctoral student at the UW School of Public Health, Department of Health Systems and Population Health and Caleb Banta-Green, PhD, MPH, MSW, and Susan Kingston from the UW Addictions, Drug and Alcohol Institute in the Department of Psychiatry and Behavioral Sciences, School of Medicine.
The brief describes the potential public health benefits of distributing safer smoking equipment, the evidence supporting this intervention, preliminary local data, related legal issues, and areas for further research.
Citation: Singh S, Banta-Green C, Kingston S. Distribution of Safer Drug Smoking Supplies as a Public Health Strategy. Seattle, WA: Addictions, Drug & Alcohol Institute, University of Washington, January 2022.
---
ADAI's Center for Community-Engaged Drug Education, Epidemiology and Research (CEDEER) hosted an interactive virtual panel about how organizations can use distribution of safer smoking supplies to reach people who smoke opioids or stimulants.
Presenters:
Lisa Al-Hakim from the People's Harm Reduction Alliance
Paul LaKosky and Jacob Ball from the Dave Purchase Project
Virtual Panel: More Than Just Pipes: Lessons from the Field About Safer Smoking Supplies (May 16)