Addictions, Drug & Alcohol Institute
New Methamphetamine Overdose Materials & Report
ADAI and StopOverdose.org have several new materials available related to methamphetamine overdose and overamping.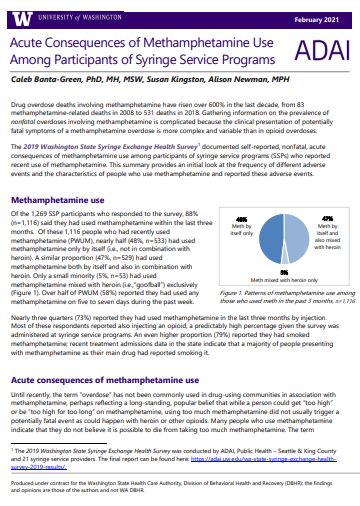 Drug overdose deaths involving methamphetamine have risen over 600% in the last decade. The 2019 Washington State Syringe Exchange Health Survey asked syringe services program participants about nonfatal, acute consequences of methamphetamine use. This new report provides an initial look at the frequency of physical or psychiatric adverse events and the characteristics of people who use methamphetamine and reported these adverse events.
New flyers and webpage on recognizing and responding to methamphetamine overdose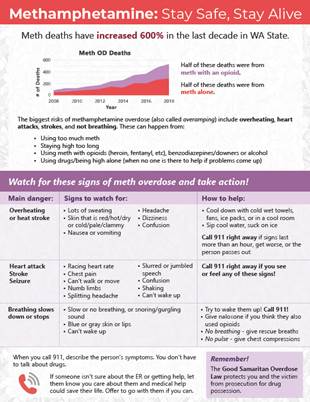 StopOverdose.org has two new flyers on how to recognize and respond to methamphetamine overdose. These were developed with the input of people who use methamphetamine, community providers, and healthcare providers.
The flyers and other methamphetamine-related resources are available on the site's new Methamphetamine overdose/overamping page.
The short methamphetamine overdose flyer covers the basics of when to get emergency medical help for people using methamphetamine. (Half page size, single-sided).
The long flyer covers signs of methamphetamine overdose, when to get help, and steps people can take to reduce their risk for methamphetamine overdose. (Full page size, double-sided).
We are currently working to have both flyers translated into Spanish and hope to have the translation available in a few months.