Addictions, Drug & Alcohol Institute
Events
---
December 6, 2021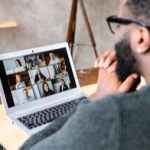 ADAI invites you to a lightly facilitated Zoom discussion for anyone of any background who is providing services to those with OUD to share their experiences during COVID. The event starts at 10am PT on Wednesday, December 8. Our intention is to both support and learn from each other about how delivering care has changed…
---
November 29, 2021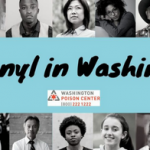 Fatal overdoses are on the rise in Washington state. While many substances and factors have contributed to this trend, a driving force is fentanyl. As harm from this drug continues to increase, it's critical to understand the basics of what fentanyl is, why it is concerning, and what Washington adult and youth communities are encountering….
---
November 22, 2021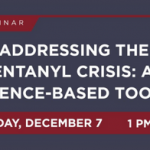 King County and Washington state are experiencing the highest number of fentanyl-related overdoses in history. In King County alone, fentanyl-related deaths have increased from 3 in 2016 to 314 to date in 2021. In response to this crisis, King County developed Laced & Lethal, a public health campaign that educates teens and adults on the dangers…
---
November 18, 2021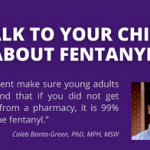 Press release from The Harborview Injury Prevention & Research Center (HIPRC): Every day, 20 children in the United States die from preventable injuries, which are the leading cause of death and disability among Americans ages 1 to 18. On Thursday, Nov. 18, hospitals and trauma centers across the nation will mark National Injury Prevention Day,…
---
November 17, 2021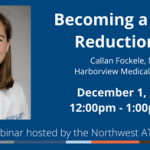 Join the Northwest ATTC for their next webinar on December 1, 2021 (12pm – 1pm PT)! Presenter: Callan Fockele, MD, a physician and population health research fellow at Harborview Medical Center. She works clinically in the emergency department (ED) and permanent supportive housing. She studies the social determinants of health, with a focus on addiction…
---
October 29, 2021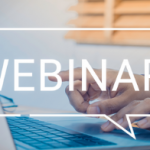 ADAI is offering a four-part quarterly webinar series covering the latest topics on treating opioid use disorder and related topics in Washington State. These virtual 60-minute didactic trainings will provide content to support you in developing your skills to work with patients on MOUD. The first presentation, What's Up With Drugs with Caleb Banta-Green, PhD,…
---
October 27, 2021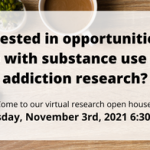 Interested in opportunities to help with substance use and addiction research? You are invited to a virtual research open house Wednesday, November 3rd, 2021 6:30-8:00pm which will consist of presentations by faculty and students from multiple research centers at the University of Washington. No prior research experience is needed! Faculty and students will share their research experiences,…
---
September 30, 2021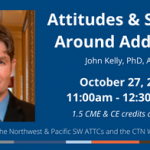 Join the Northwest ATTC (based at ADAI), the Pacific Southwest ATTC, and the Western States Node of the NIDA Clinical Trials Network on October 27, 2021 (11:00am – 12:30pm) for their latest joint webinar: Attitudes & Stigma Around Addiction. In this session, John Kelly, PhD, ABPP of Harvard University will discuss the fundamental causes of stigma and…
---
September 24, 2021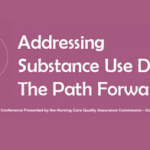 October 12, 2021, 8:30am-4pm PTTickets: $35-50Purchase tickets here This one-day informative and educational virtual conference is being hosted by the Washington State Nursing Care Quality Assurance Commission (NCQAC) and will feature presentations from ADAI Principal Research Scientist Caleb Banta-Green, PhD, Dr. Saundra Jain, MA, PsyD, LPC of the University of Texas at Austin, and Dr….
---
September 7, 2021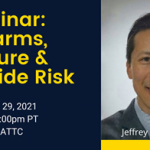 September is Suicide Prevention Month. In the U.S., firearm-related suicides account for almost half of suicide deaths and for most fatal firearm injuries. In clinical settings, lethal means counseling has been proposed as a way of addressing this risk.  Implementation efforts, however, have been accompanied by growing awareness of a "culture gap" between clinicians with…
---
Previous page
Next page