Addictions, Drug & Alcohol Institute
Webinar: Harm Reduction in Rural Alaska (April 27, 12-1pm PT)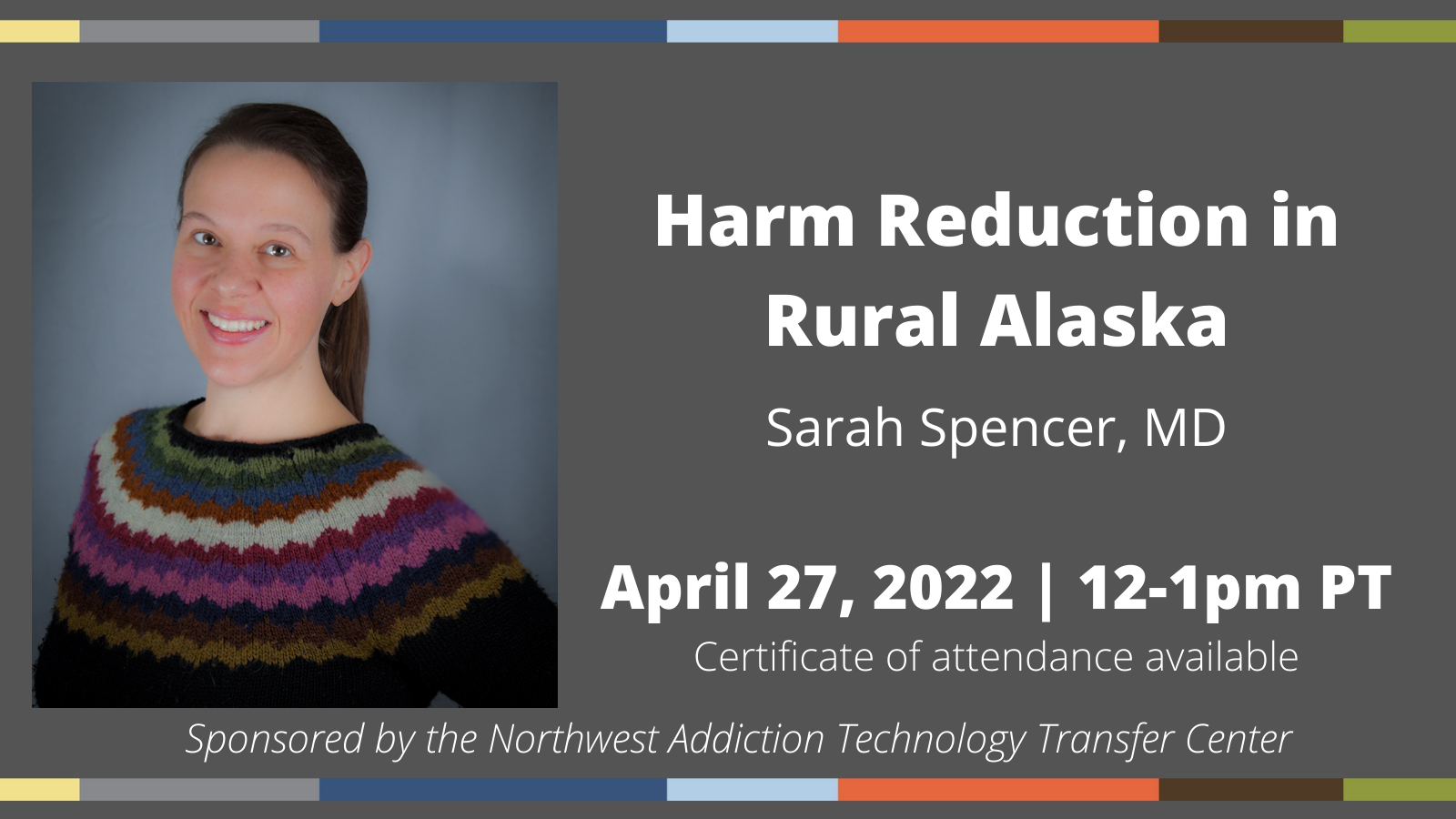 Interested in learning more about harm reduction in rural communities? Join the Northwest ATTC for their next webinar, Harm Reduction in Rural Alaska, April 27, 2022 (12-1pm PT). Register here!
Dr. Sarah Spencer, a physician specializing in family and addiction medicine, will talk about her experience providing treatment for opioid use disorder in rural Alaska for over a decade, including barriers to services in rural areas, the unique strengths and opportunities rural communities have to offer, and the important role of community involvement in harm reduction program development.
Alaska has unique challenges when it comes to access to harm reduction services. Prior to 2016 only 3 urban syringe access programs (SAPs) serviced the state, which includes over 200 tribal villages spread over 650,000 square miles. Since then, innovative strategies such as a local volunteer-run SAP in Homer, a SAP at a rural tribal medical clinic in Bethel, and a mail order tribal harm reduction program out of Anchorage have greatly expanded access to services throughout the state. Additionally, rural medical clinics offer a critical access point for patients who use drugs to access medications and services to reduce risks and improve their health.
A certificate of attendance, which can be used to obtain CE credits from many organizations, will be provided for all attendees of the live event.