Addictions, Drug & Alcohol Institute
Webinar: Drug Trends (Nov. 16, 12pm PT)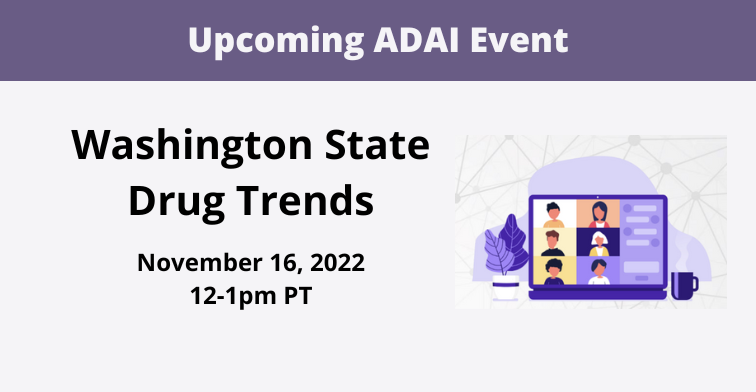 ADAI is offering a 4-part quarterly webinar series covering the latest topics on treating opioid use disorder and related subjects in Washington State. These virtual 60-minute sessions can support you in developing your skills to work with patients who have opioid use disorder.
The first presentation, Drug Trends, will be presented by Caleb Banta-Green, PhD, MPH, MSW on November 16, 2022 from 12-1pm PT.
Dr Banta-Green, the director of the UW Center for Community Engaged Drug Education, Epidemiology & Research (CEDEER) at ADAI, will provide an overview of current drug trends in Washington State with a focus on fentanyl, methamphetamine, and overdose.