Addictions, Drug & Alcohol Institute
Webinar: Criminal Legal Fines and Their Impact on Opportunity and Inequality (March 23)
March 23, 2021 | 10:00-11:00am PST | Register here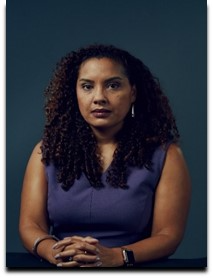 Many people with opioid and other substance use disorders have criminal legal involvement. Even after incarceration, criminal legal fees and fines can pose barriers to recovery, financial stability, employment, and housing.
In this webinar Dr. Alexes Harris will speak about her research on the ways that sentenced fines and fees often further burden disadvantaged populations and place them under greater supervision of the criminal legal system.
To provide personal context, Bill Schrader, UW Law School student, will speak about his own experience as someone who had opioid use disorder and related criminal legal involvement, including substantial criminal fees and fines after release.
Speakers:
Dr. Alexes Harris, Department of Sociology, University of Washington. Alexes Harris, Ph.D., is the Presidential Term Professor and Professor of Sociology at the University of Washington. Her research fundamentally centers on issues of inequality, poverty and race in United States' criminal legal systems.
Bill Schrader, UW Law Student. Bill Schrader is a second-year law student at the University of Washington School of Law. Bill's prior experience as a formerly incarcerated person and a person with substance use disorder give him a strong passion for criminal law and legal reform.
Audience
Professionals who work with people with opioid or other substance use disorders who are involved with the criminal legal system. May include syringe services program staff, healthcare providers, housing providers, substance use disorder treatment providers, state and local government employees, attorneys, and jail or prison staff.
For more information, please email Alison Newman, alison26@uw.edu.
This webinar is funded by the Washington Health Care Authority, Division of Behavioral Health and Recovery provided by the University of Washington's ADAI.
Find past stopoverdose.org webinar recordings here.