Addictions, Drug & Alcohol Institute
Virtual Event: Fentanyl in Washington (Dec. 9, 1:30pm PT)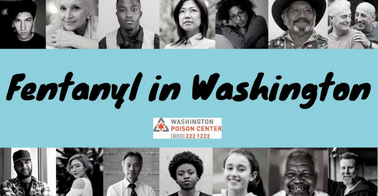 Fatal overdoses are on the rise in Washington state. While many substances and factors have contributed to this trend, a driving force is fentanyl. As harm from this drug continues to increase, it's critical to understand the basics of what fentanyl is, why it is concerning, and what Washington adult and youth communities are encountering.
Join the WA Poison Center, ADAI, Crisis Connections, and King County Department of Community & Human Services for a panel discussion on the trends, facts, and resources around fentanyl in Washington state.
Update: Did you miss this great event? Watch the recording on Facebook.