Addictions, Drug & Alcohol Institute
Peer 2 Peer, 2020
Moving from Participant to Partnership in Research and Practice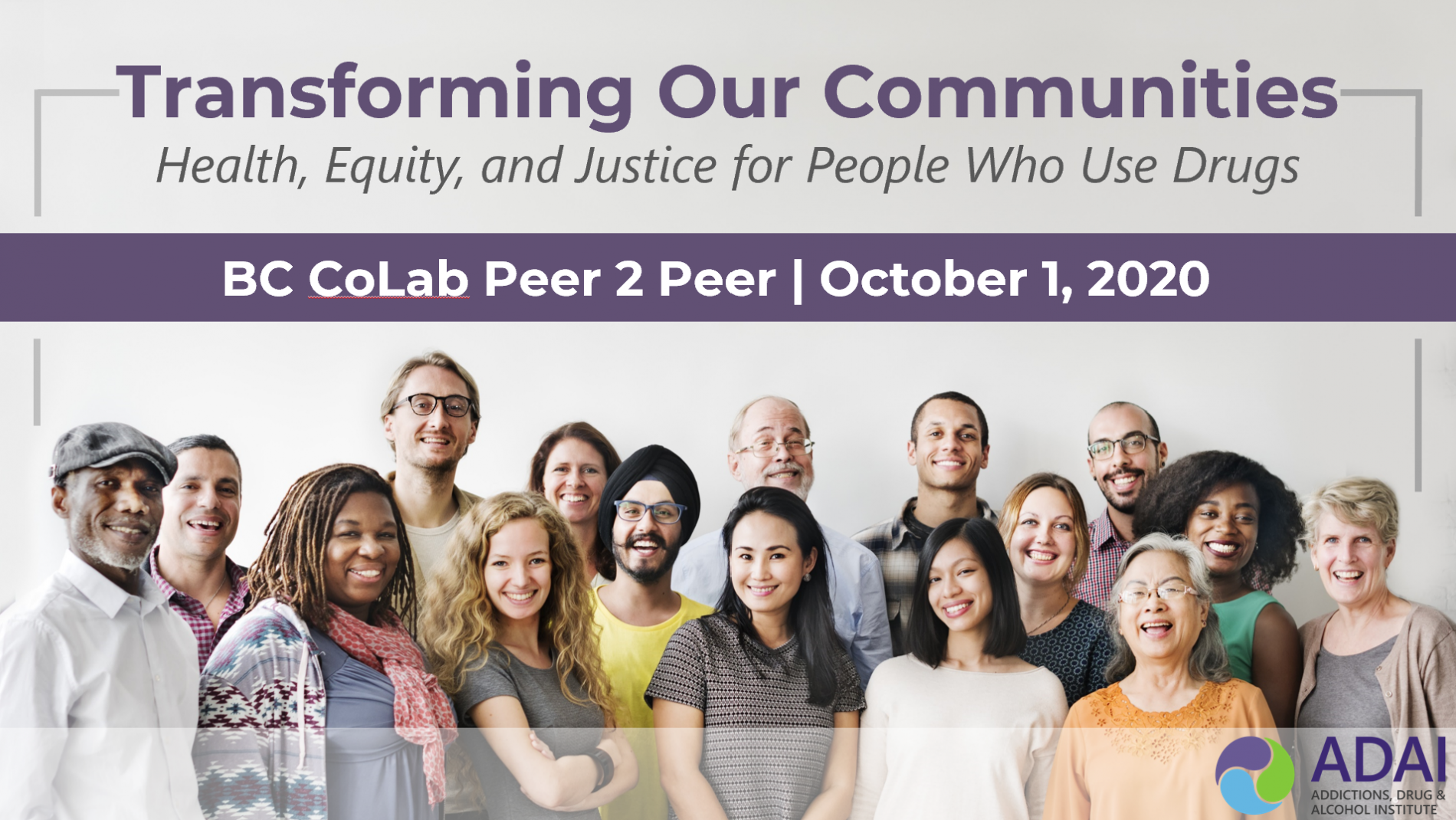 Transforming our Communities: Health, Equity, and Justice for People Who Use Drugs (ToC), in partnership with BC CoLab, hosted a presentation and discussion via Zoom on October 1, 2020.
The BC CoLab is a collaborative community laboratory on substance use and harm reduction.
In the presentation, speakers shared experiences from several initiatives in which people who use drugs are partners in research and practice. From different perspectives, they focused on engagement, the development of partnerships, shared decision making and collaborative outputs that aim to improve services, policies and practices that affect the lives of people who use drugs.
Presenters included staff from BC CoLab and community partners.