Addictions, Drug & Alcohol Institute
The Potential Role of "Budtenders" in Responsible Use Education with Adult Cannabis Consumers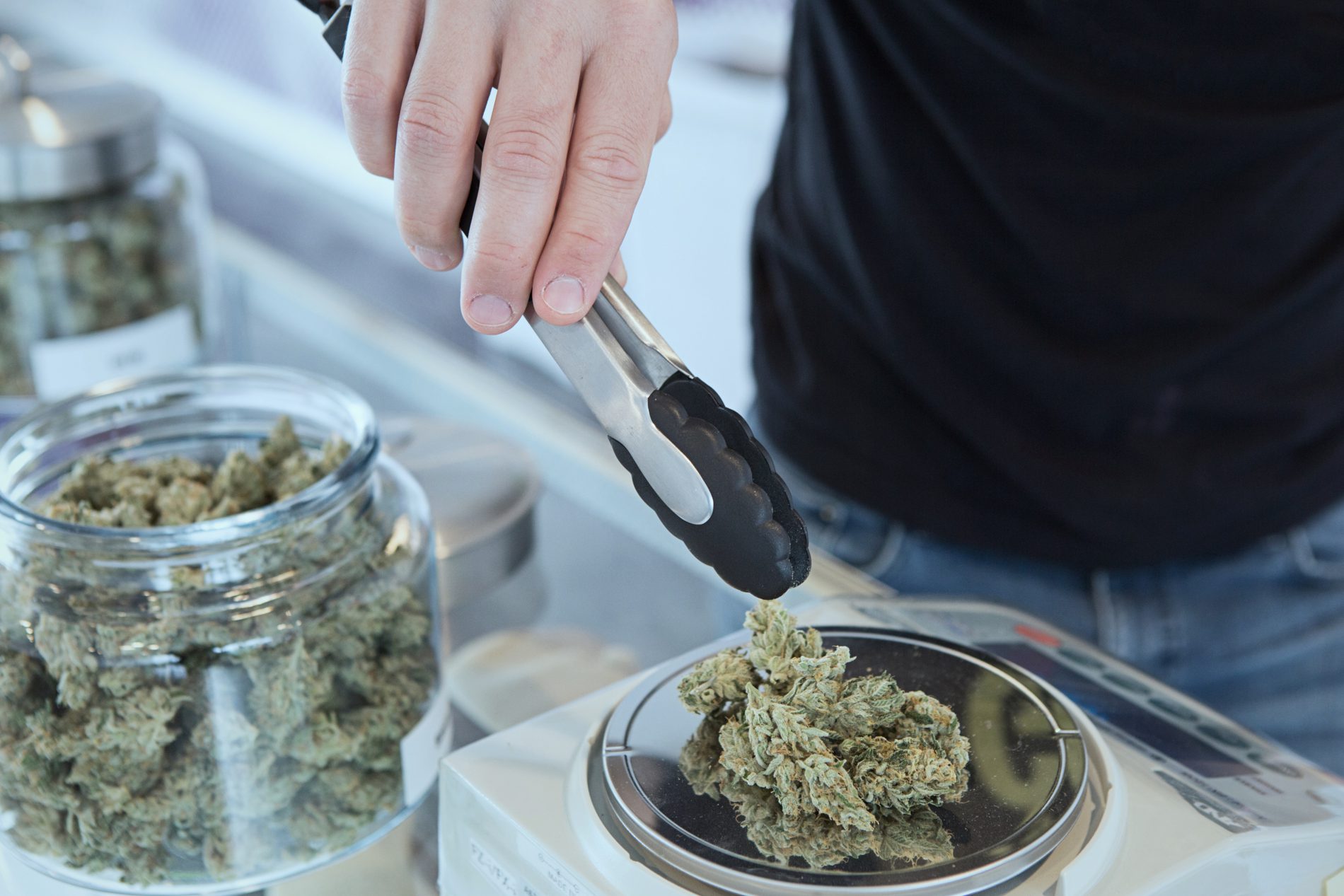 Cannabis legalization in Washington State dramatically increased the availability, use, and potency of cannabis products for adults 21 and older. Public health education promoting safe use for adult consumers has lagged behind these trends.
Cannabis retail workers ("budtenders") help customers select products and are knowledgeable about the store's inventory. Those helping customers with medicinal cannabis purchases have also taken a required state-approved training. Could budtenders engage in responsible use education with adult consumers at the point of sale?
As a first step toward finding out, this study, by ADAI researchers Beatriz Carlini, PhD, Sharon Garrett, MPH, MA, Caislin Firth, PhD, MPH, and Robin Harwick, PhD, MS, assessed budtenders' current attitudes toward cannabis effects on health and their experiences interacting with consumers.
Focus groups explored how budtenders saw their professional role, including educating consumers about cannabis over-intoxication, storage, and risks of use before driving and during pregnancy.
Budtenders identified three main professional roles:
creating a good experience for customers
being compliant with state law and regulations, and
educating customers on products.
They didn't believe their job involved discussing safe storage or use during pregnancy or while driving, instead respecting customers' autonomy over their own education on these topics.
Budtenders are, however, committed to keeping minors outside of stores and educating consumers on how to avoid over-intoxication and exposure to cannabis contaminants. This, as well as their respect for their customers' autonomy and avoidance of assumptions or judgement, could make them valuable assets in public health education. Future research could build on this analysis to develop better point-of-sale education to reduce cannabis use risks.
Read the article here (free PDF to first 50 downloaders).
Citation: Carlini BH, Garrett SB, Firth C, Harwick R. Cannabis retail staff ("budtenders") attitudes towards cannabis effects on health and experiences interacting with consumers – Washington State, USA. Journal of Psychoactive Drugs 2021 (in press).