Addictions, Drug & Alcohol Institute
Recovery is Health, Health is Recovery: Webinar Series This September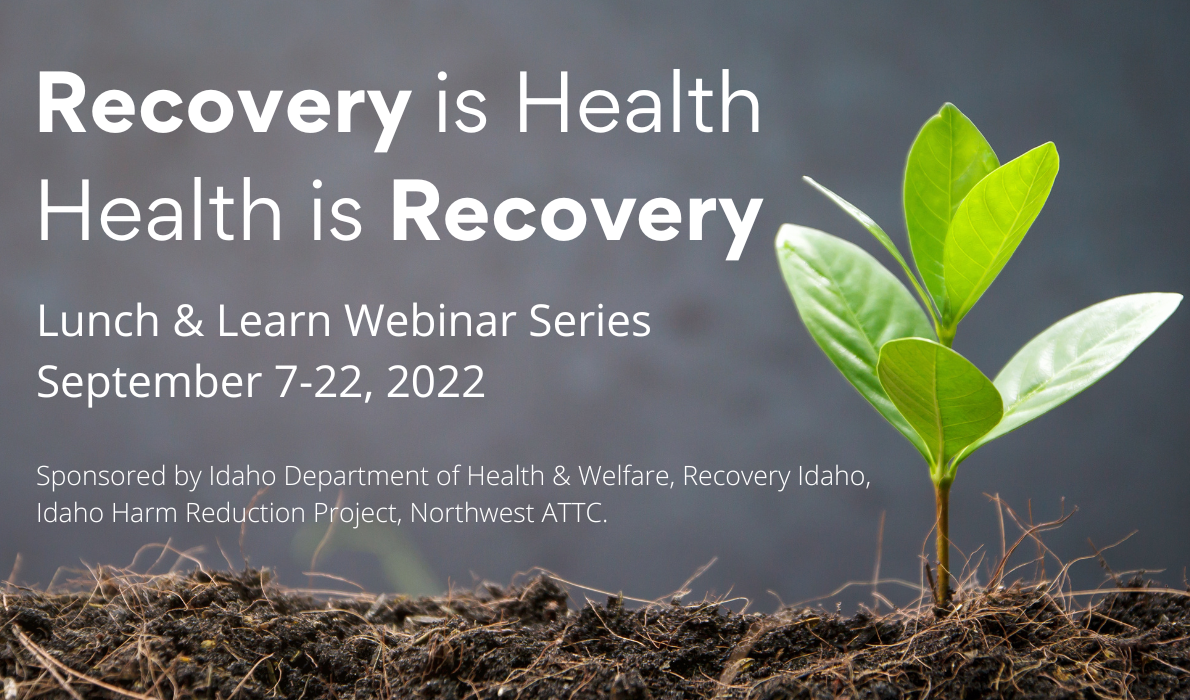 September is National Recovery Month, which celebrates those in recovery from substance use disorders and recognizes the dedicated workers who provide prevention, treatment, and recovery support services for those in need. In addition, Recovery Month also provides an opportunity to spread awareness and education to the community.
Throughout the month of September, the Idaho Department of Health & Welfare in partnership with Recovery Idaho, Idaho Harm Reduction Project, and the Northwest ATTC will be hosting a series of online webinars titled "Recovery is Health, Health is Recovery."
This series will cover a range of topics relating to transmissible disease, treatment and precautionary measures, as well as harm reduction practices. Join us all month to learn about important topics related to supporting people in recovery!
Sessions (all held at 11am PT)
Certificates of attendance (which can be used to obtain CE credits from many credentialing bodies) will be provided to all attendees of the live events. Recordings and slides will be made available after each session on the Northwest ATTC website.
Find out more about the topics and presenters and register for sessions here!