Addictions, Drug & Alcohol Institute
Putting People First: The Why Behind ADAI's Name Change
by ADAI Director Susan Ferguson, PhD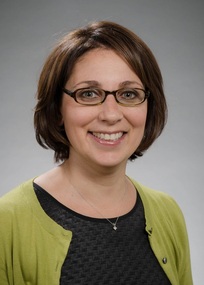 ADAI was founded in 1973 with the goal of improving the lives of individuals and communities affected by substance use and addiction. Unfortunately, substance use and substance use disorders have long been stigmatized in our society. This, in turn, can be a major barrier for seeking and receiving medical or behavioral health care, particularly for already-marginalized populations, including people of color, people experiencing homelessness, and sexual and gender minorities.
We are pleased to announce that ADAI has taken an important step forward toward putting people first and reducing stigma by removing the term "abuse" from our name. ADAI is now the Addictions, Drug & Alcohol Institute.
Our new name also better reflects the full scope of the work that is conducted at ADAI around both addiction and non-addiction substance use issues, such as drug overdose, safer use of substances, and our cannabis research program.
The harms that have been perpetuated by stigmatization must be combated, and we pledge to do our part in helping to reduce the stigma associated with substance use and addiction.