Addictions, Drug & Alcohol Institute
Paid Graduate Student Internship with Alcohol Justice – Apply by Jan 15
Deadline for applications: January 15, 2021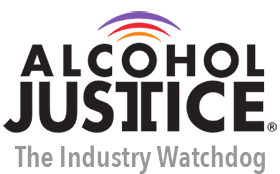 Alcohol Justice, an industry watchdog, is looking for a smart, up-and-coming graduate student interested in economics and public health policy research to join our dynamic team of experts.
The intern will be responsible for analyzing and updating their Alcohol Tax Calculator, a tool developed to help hold the alcohol industry accountable. This position works in coordination with research and policy staff and reports to the Research Manager.
Responsibilities include updating the popular Alcohol Tax Calculator, updating the presentation and layout for the calculator (with IT and web development assistance), and adding new information into the calculator to demonstrate current revenue levels and potentially estimating harm reduction through tax increases.
This will be a part-time, temporary position with a flexible schedule (January – May 2021). The organization is located in San Rafael, CA, but remote work is expected. Salary is $20/hour.
Qualifications           
Graduate student in public health, public policy, law, economics, or related field
Desire to use research/advocacy to advance social change and progressive public health policy
Fluency with MS Office, Word and especially Excel; strong math skills
HTML competence a plus
Comfort with online research, including government documents, PubMed and other academic sources, and direct outreach to government staff
Ability to follow directions accurately
Ability to work both independently and in a team environment
Excellent interpersonal and written communication skills
Strong organizational and administrative skills
Experience in public policy and/or politics a plus
Course Credit and Supervision
At your discretion, Alcohol Justice is willing to work with professors who are willing to supervise or advise your work for course credit or degree requirements at your university. Work-study for this position is also allowable.
To Apply
Send résumé, cover letter, and a writing sample on a health policy or economics topic (2000 words maximum) in an email with subject line "Research & Policy Internship" to: jobs@alcoholjustice.org by January 15, 2021. No phone calls or email queries, please.