Addictions, Drug & Alcohol Institute
NEW: U.S. FDA Approves Narcan (4mg Naloxone Nasal Spray) for Over-The-Counter Purchase/Use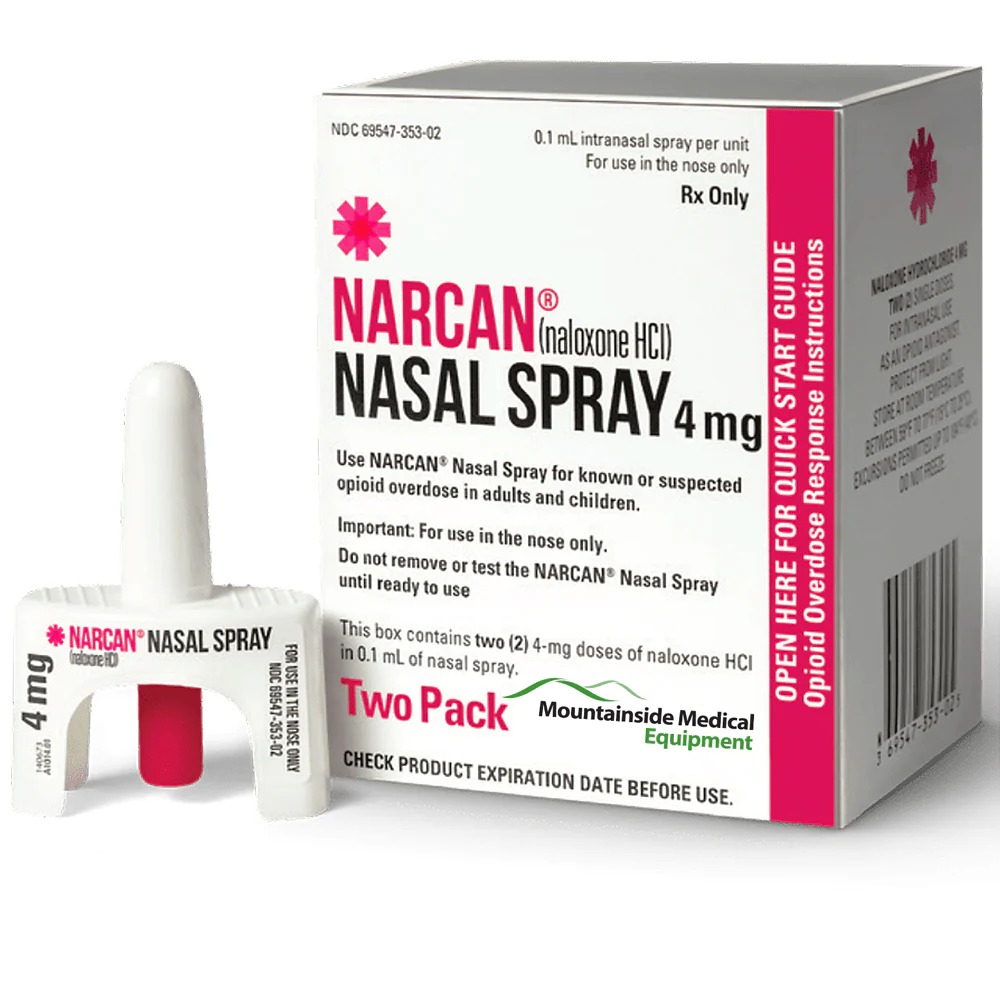 From the US FDA press release:
Today, the U.S. Food and Drug Administration approved Narcan, 4 milligram (mg) naloxone hydrochloride nasal spray for over-the-counter (OTC), nonprescription, use – the first naloxone product approved for use without a prescription. Naloxone is a medication that rapidly reverses the effects of opioid overdose and is the standard treatment for opioid overdose. Today's action paves the way for the life-saving medication to reverse an opioid overdose to be sold directly to consumers in places like drug stores, convenience stores, grocery stores and gas stations, as well as online.
In a UW Medicine news item published today, ADAI Acting Professor Caleb Banta-Green, PhD, MPH, MSW, said the FDA decision is "certainly a worthwhile thing to do, and it's most likely to be of value to people who are already going to the corner drugstore and getting medications for other things," Banta-Green said. But this population, he said, is less likely to witness or respond to an overdose than people who have family members or friends who use illicit drugs.
"We need to do more," Dr. Banta-Green says. "And we need to use treatment medications — methadone and buprenorphine — which are far higher overdose preventive approaches." (For more information about these medications, visit our website LearnAboutTreatment.org.)
Information about what over-the-counter Narcan may cost is also not available yet. Cost could end up being a considerable barrier to access. Dr. Banta-Green notes that anything over than a few dollars would be cost-prohibitive for the population at greatest risk for overdose. Injectable naloxone, on the other hand, is often available for less than $5 and more likely to be "used by people who do use illicit drugs because they're more comfortable with syringes."
Hear more from Dr. Banta-Green on these issues here (video from UW Medicine):
Washington State residents can currently order naloxone for free through the mail. Find out how — and learn how to identify an overdose and reverse it with naloxone — on our website StopOverdose.org.
Got questions about OTC naloxone? Check out the new OTC Naloxone FAQ page on StopOverdose.org.
More news coverage featuring ADAI experts: