Addictions, Drug & Alcohol Institute
New Article: Intervention to Address Sexual Risk Behavior in SUD Treatment Increases Conversations About Sex Between Counselors & Patients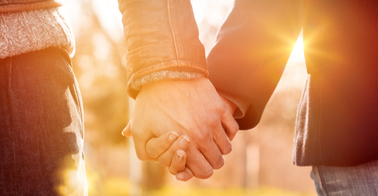 High-risk sex, like sex with multiple partners, without condoms, or transactional or commercial sex, is a risk factor in people who have substance use disorders (SUDs).
Interventions in SUD treatment settings aimed at reducing sexual risk behavior can help, but so far haven't been consistently effective.
This new article in Journal of Substance Abuse Treatment reports on the Being Safe in Treatment (BEST) study, which sought to determine if the impact of treatment on sexual risk behavior could be increased.
ADAI Research Scientist Mary Hatch and colleagues examined outcomes from two interventions:
Training for counselors on how to talk to patients about sexual risk
Personalized feedback reports for both counselors and patients based on patient self-report of sexual behavior
Counselors received either a brief, information-based Basic Training or a multi-session, skills-based Enhanced Training.
Their patients completed an audio-assisted computerized assessment of sexual behavior and received either No Feedback or a Personalized Feedback Report.
Comparing the various conditions, researchers found that both Enhanced Training for counselors and Personalized Feedback for patients increased the likelihood that counselors and patients had conversations about sexual risk. However, neither affected actual risk behavior (in terms of number of unsafe sex occasions, number of partners, sex under the influence of substances).
Why would increased conversations about sex not result in positive changes to sexual risk behavior? The researchers in this study present a variety of potential explanations, including the nature of the conversations themselves. Making it easier for counselors and patients to talk about sex is a great first step – next, strengthening counselors' abilities to convert those conversations into behavior change will be an important focus.
Citation: Hatch MA, et al. A randomized clinical trial evaluating the impact of counselor training and patient feedback on substance use disorder patients' sexual risk behavior. Journal of Substance Abuse Treatment 2022;140:108826. doi: 10.1016/j.jsat.2022.108826