Addictions, Drug & Alcohol Institute
New ADAI Research Briefs Related to Treatment for Opioid Use Disorder: Group Counseling and Supporting Adolescents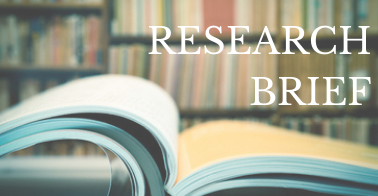 ADAI Research Scientists K. Michelle Peavy and Caleb Banta-Green recently completed two new ADAI Research Briefs, both related to treatment for opioid use disorder (OUD).
Group Counseling for People in Medication Treatment for Opioid Use Disorder
This brief looks at how group counseling can be adapted to work with OUD treatment models where medications play a primary role.
It looks at different group counseling formats and approaches, as well as clinical considerations relevant to people in medication treatment for OUD (MOUD). Using current research, the brief compares the advantages of several different strategies using quick-reference comparison charts. [read the brief]
Understanding and Supporting Adolescents with an Opioid Use Disorder
This brief is aimed at people who currently serve or who would like to serve adolescents (or young adults) with OUD.
It reviews data on the rise of adolescent illicit opioid use, use disorder, and overdose, including the unique risks for teens related to fentanyl, a powerful, human-made opioid. It also provides research-based information on treatment options for teens with OUD, laying out research findings and clinical considerations for the 3 FDA-approved treatment medications: buprenorphine, methadone, and naltrexone. The brief finishes with a section on the challenges facing adolescents in accessing, maintaining, and benefiting from OUD-related care. [read the brief]