Addictions, Drug & Alcohol Institute
New ADAI Report & Virtual Tour: Overview and Perspectives of Syringe Services Programs in WA State
New ADAI Report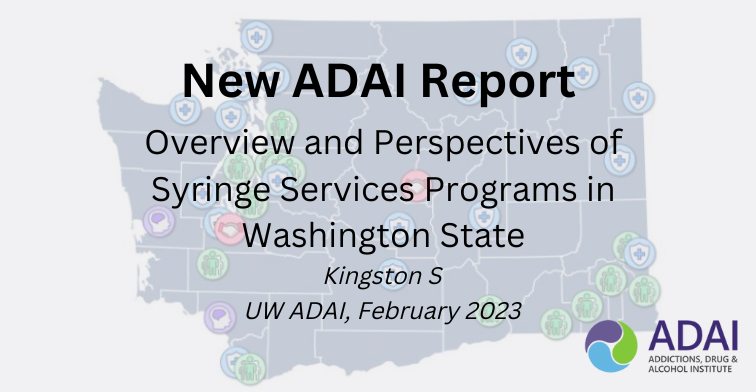 This new report, Overview and Perspectives of Syringe Services Programs in Washington State, written by Susan Kingston of the ADAI Center for Community-Engaged Drug Education, Epidemiology and Research (CEDEER), describes how Washington State syringe services programs (SSPs) operate, the services they provide, the challenges they face, and their untapped potential.
Nearly 40 SSPs across 30 counties in WA State distribute harm reduction supplies to people who use drugs and help them access medical, mental health, and substance use services, often directly on site.
SSPs operate in a variety of mobile and indoor settings, but inadequate funding for staffing and infrastructure restricts the number of hours that SSPs can operate and the range and frequency of services they can offer.
Drug use stigma, local politics, and community frustration with homelessness, overdose, and public drug use put tremendous pressure and scrutiny on SSPs.
With adequate funding, SSPs are well-positioned to develop into full-service "health hubs" for people who use drugs to offer a range of health services in a place these individuals already trust.
Citation: Kingston S. Overview and Perspectives of Syringe Services Programs in Washington State. Seattle, WA: Addictions, Drug & Alcohol Institute, Department of Psychiatry & Behavioral Sciences, School of Medicine, University of Washington, February 2023.
Join a Virtual Tour of Syringe Services Programs!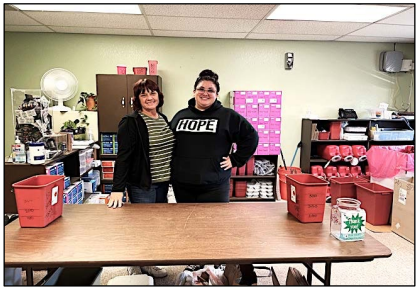 Wednesday, March 29th 12-1pm PT
Curious what a syringe services program looks like and what they do? Here's your chance to visit the SSPs in Tacoma, Centralia, and Walla Walla on a virtual tour of their mobile and indoor sites. Walk through SSP front doors and climb inside vans as our expert guides show us their spaces and answer questions about the services they provide. A fun and immersive way to explore the work of SSPs!
This web event will not be recorded, and registration is required.
Register for the virtual tour here!
Want to be the first to know about new reports, events, and other information coming from the CEDEER Team? Sign up for their newsletter here!