Addictions, Drug & Alcohol Institute
King County's "Bupe Pathways" Program is a National Model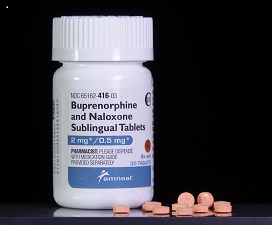 A widely-reprinted national news story featured King County's local "Bupe Pathways" program, which provides client-centered care and rapid access to medications that treat opioid use disorder. The quick access model that offers effective medications is gaining national attention.
But finding a prescriber without a waiting list is difficult. Guidelines say bupe should be used alongside counseling, which some doctors don't feel equipped to provide. Success stories such as the Bupe Pathways program have convinced some experts that buprenorphine should be available in homeless camps, syringe exchanges, and anywhere people use drugs.
"This is an obvious thing to do," said Caleb Banta-Green, researcher at the UW Alcohol & Drug Abuse Institute.
A pilot study in Seattle treated 147 patients in one year, most of them homeless. The program reached capacity within three months, and is being expanded by the county to serve more people who want treatment.
Read the full story in the New York Times and related stories.