Addictions, Drug & Alcohol Institute
How Can We Solve King County's Fentanyl Problem? Seattle Met Article Feat. Caleb Banta-Green
Seattle Met magazine has two new stories about fentanyl in King County, both by Angela Cabotaje.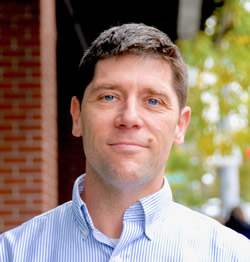 The first, "How Can We Solve King County's Fentanyl Problem?," features ADAI Acting Professor Caleb Banta-Green, PhD, MPH, MSW, describing the impact pharmaceutical companies had on the opioid overdose crisis, and the innovative program Bupe Pathways, which is helping to connect more people with opioid use disorder to the effective medication treatment buprenorphine.
Cabotaje also talked to Brad Finegood of Public Health – Seattle & King County, activist Malika Lamont of Voices of Community Activists and Leaders, and others working locally to try to help.
The second piece, "True Stories: What We Lost and Found After Fentanyl," profiles six locals who share powerful personal stories about the impact opioids and other drugs have had on their lives.
Find both pieces on the Seattle Met website's Health & Wellness section.
For more information about preventing overdose, visit StopOverdose.org. For more information about treatment for opioid or stimulant use disorders, visit LearnAboutTreatment.org