Addictions, Drug & Alcohol Institute
Get Free Naloxone by Mail in WA State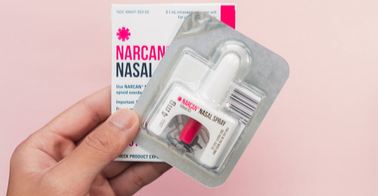 Do you have naloxone (a.k.a. Narcan) in your first aid kit? This medication is given when an opioid overdose happens and can help save someone's life. Anyone who uses opioids (even if they are prescribed by a physician) or who has friends or family who do should have naloxone on hand just in case.
In Washington State, you can now order FREE naloxone kits by mail.
If you're in King County, you can order free naloxone via Kelley-Ross Pharmacy.
For all other counties, you can get your free naloxone via the People's Harm Reduction Alliance. (This form is also available in Spanish.)
Please help spread the word about this great service!