Addictions, Drug & Alcohol Institute
Fentanyl in King County: How We Can Address the Crisis in Our Community (Oct 16, 6:30pm, SPL Downtown)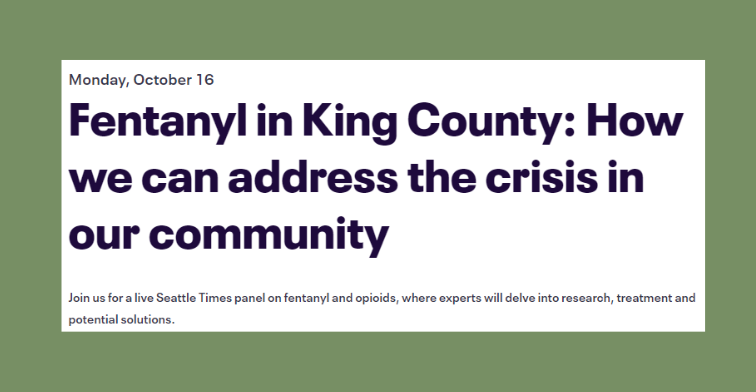 Join the Seattle Times on October 16th (6:30-8pm PT) for an informative and engaging panel discussion on the pressing issue of fentanyl and opioids.
This in-person event will take place at the Seattle Central Library, where experts will shed light on the impact of these substances on our community. Gain insights from local speakers and participate in an open dialogue about prevention, treatment, and harm reduction strategies.
The program will be structured into three parts: a live demonstration of how to use the overdose reversal drug Narcan, an audience-involved myth-busting game and a Q&A with panelists.
Panelists will include: Caleb Banta-Green (ADAI CEDEER Director), Julie Hinkemeyer (Peer Spokane), and Susan McLaughlin (King County).