Addictions, Drug & Alcohol Institute
Introducing ADAI's New Podcast, "Drug Talk: Where Addiction Research Meets Human Experience"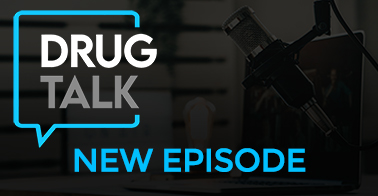 "Drug Talk" is a new podcast created and produced at ADAI (UW Department of Psychiatry & Behavioral Sciences). It brings together information from addiction research and experiences from people in the know: people who use drugs, care providers, and professionals.
In this first-ever Drug Talk episode, host Michelle Peavy (UW ADAI) talks to Paul Barry, LICSW (UW Aims Center) about teens and opioid use disorder. Paul helps us take a look at what's happening with adolescents who use opioids and what treatment options are available to help them. He also highlights the joy of working with youth, and together we wonder "What are we waiting for?" in terms of expanding effective and evidence-based treatment for adolescents with an opioid use disorder.
The podcast also refers to an ADAI Info Brief on understanding and supporting adolescents with an opioid use disorder.