Addictions, Drug & Alcohol Institute
CEDEER Webinar: Harm Reduction 101: From Yesterday to Today (Nov. 15, 11am PT)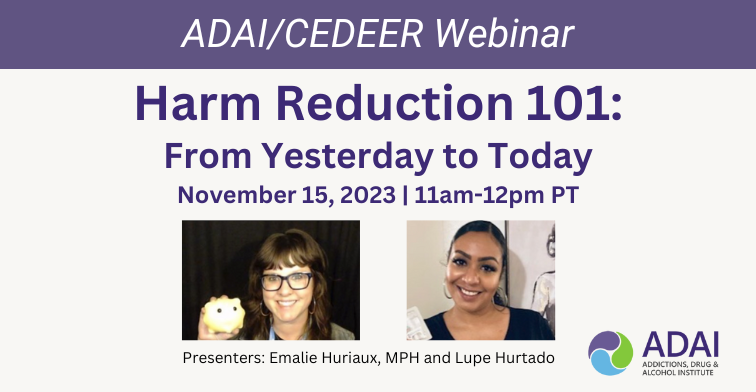 Join ADAI's Center for Community-Engaged Drug Education, Epidemiology & Research (CEDEER) for their next webinar, Harm Reduction 101: From Yesterday to Today. In this webinar you will learn:
What is harm reduction?
What is the history of the US response to drugs and harm reduction
How does harm reduction look in practice?
How has harm reduction changed over time?
Presenters:
Emalie Huriaux, MPH, Program Manager, Office of Infectious Disease, WA State Dept of Health
Lupe Hurtado, Peer Counselor, Opioid Treatment Network, Downtown Emergency Services Center