Addictions, Drug & Alcohol Institute
ADAI's Marijuana Research, Outreach, and Education Work, 2019-2021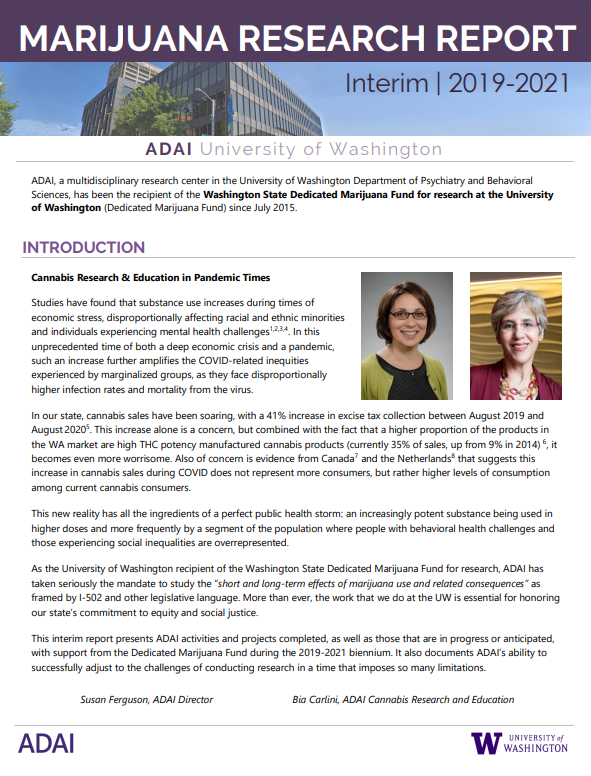 The ADAI Cannabis Workgroup carries out research, outreach, and education projects that respond to emerging needs of Washingtonians in the context of legalized cannabis, with the goal of helping agencies, policymakers, and individuals make decisions and set priorities.
Our 2019-2021 Interim Marijuana Research Report describes the studies, collaborative work, and information products completed during the 2019-2021 biennium with support from the Washington State Dedicated Marijuana Fund.
This includes four new research projects, six new publications, a UW/WSU consensus statement and report on the health risks of high-potency cannabis products, updates to the Learn About Marijuana website and the Medicinal Cannabis and Chronic Pain online training for providers, and numerous collaborative and consulting efforts with local, state, and international organizations. 
Read the 2019-2021 Interim Report | More information about our cannabis work