Addictions, Drug & Alcohol Institute
ADAI Stands with Our Asian and Asian American Friends, Family, Colleagues, and Community Members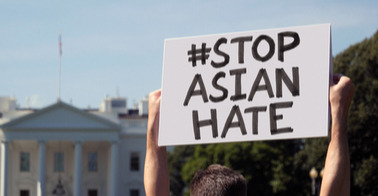 We are deeply disturbed and saddened by the rise in anti-Asian and anti-Asian American hate crimes throughout the country. The recent attack on a Japanese language teacher in the International District and vandalizing of two Asian American churches in North Seattle show that the Seattle area is no exception to violence against these communities. Particularly distressing is that recent racist attacks have been directed at elderly members of the community, demonstrating an intentional targeting of the most honored and vulnerable.
This year people have suffered. Asian Americans and other communities of color have been disproportionally affected by the pandemic and its associated economic consequences, and Asian communities bear an added burden of targeted attacks fueled by long-standing racism against Asians and Asian Americans and more recent xenophobic rhetoric associated with COVID-19.
At ADAI, we work to promote the well-being of people who use drugs and those with substance use disorders, a disease often rooted in trauma. We reaffirm our commitment to support the mental and physical health and well-being of Black, Indigenous, and people of color, and to promote social and economic justice. We denounce all actions that increase harm and trauma among our Asian and Asian American community members and welcome partners to work together to end structural racism and strengthen compassion and justice. The violence must stop.