Addictions, Drug & Alcohol Institute
New ADAI Report: Housing Program Staff Want More Training to Address Substance Use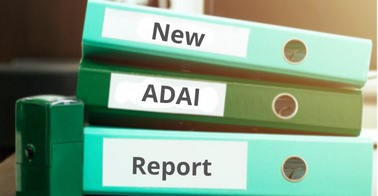 To learn more about the needs of housing professionals who work with people who use substances, ADAI staff Alison Newman, MPH and Susan Kingston conducted an anonymous, online survey in September 2021. The objectives of this survey were to: identify successes and challenges, determine how knowledgeable and comfortable staff feel in working with substance use, and identify topics for training and technical assistance.
ADAI received 48 valid responses from staff of housing programs from ten counties (Benton, Chelan, Clark, Island, Jefferson, King, Kitsap, Kittitas, Snohomish, Yakima).
Key Findings
Housing programs offer a number of on-site harm reduction strategies and behavioral health services to support both residents who use substances and those seeking abstinence.
The greatest challenge is a significant lack of substance use and mental health treatment services in the community. Many programs are interested in providing more of these services onsite or through telehealth.
Housing staff report feeling more knowledgeable and comfortable working with residents who use alcohol and/or opioids than those who use stimulants.
Housing staff want more training related to methamphetamine, providing culturally-adapted services, emotional support for staff, and secondary caregiver trauma.
Recommendations
Provide immediate and comprehensive training for all types of housing providers on stimulant use and strategies for engaging and supporting residents who use stimulants and those in recovery from stimulant use disorder.
Learn more from housing clients about their own needs and interests in behavioral health, substance use disorder, harm reduction services, and on-site supports. Inquire about how to provide these services and supports in ways that are culturally relevant.
Identify resources and partners to strengthen training and technical support for housing providers across the state. Be sure to emphasize emotional support for housing staff who are doing challenging work in challenging conditions.
Stable housing is crucial for individuals to successfully address their substance use and mental health needs. Harm reduction and treatment services are essential to helping individuals obtain and remain in stable housing. Continue to strengthen connections and partnerships across these systems to develop more onsite services and/ innovative service models.
Thank you to everyone who helped develop, shared, and responded to the survey!