Addictions, Drug & Alcohol Institute
ADAI Job Openings: 2 Continuing Education Coordinators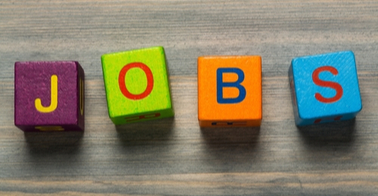 ADAI is currently seeking applicants for two open positions. (Want to get notified first whenever we have a position open? Sign up for our ADAI Job Openings mailing list!)
Continuing Education Coordinator
As a team member of the Center for Community-engaged Drug Education, Epidemiology and Research (CEDEER), the Continuing Education Coordinator will actively contribute to a growing portfolio of research and projects across the state related to substance use interventions, drug epidemiology, overdose prevention and harm reduction.
Reporting to the Manager of Program Operations, this position will provide administrative and operational support for a range of team activities including trainings, technical assistance, health education, online dissemination of substance use data and research, community engagement, and event coordination. Day-to-day activities will range from public-facing tasks such as training coordination and website and social media updates to back-end tasks such as reporting, scheduling, and budget tracking.
Continuing Education Coordinator (Temporary, One-Year Position)
This position will provide administrative and operational support to an ADAI project team for creating, testing, and evaluating the regional efforts that can be adapted and used statewide to both decrease stigmatizing beliefs among law enforcement through positive contact with people who use drugs and improve officer wellness by providing tools to address the drug overdose epidemic.
The Continuing Education Coordinator will help with project management, virtual meetings, Zoom-related technical assistance, communication with project sites, supporting the work of the Research with Expert Advisors on Drug Use (READU) co-investigators, and engaging the community with coordinated outreach.