Addictions, Drug & Alcohol Institute
ADAI is Hiring! Administrative Assistant, 80% FTE
Administrative Assistant
80% FTE; salary: 80% of $3557-4740/month
The UW Addictions, Drug & Alcohol Institute (Department of Psychiatry & Behavioral Sciences, UW School of Medicine) is currently seeking an Administrative Assistant to support the administrative staff, research scientists, faculty, and information dissemination staff at ADAI.
Under general supervision, you'll independently perform administrative assignments of varying complexity which require knowledge of University of Washington, ADAI, and departmental policies and guidelines, and the use of judgement in non-routine matters such as scheduling meetings, coordinating venues, taking minutes of meetings, editing and summarizing minutes for distribution, contributing to written materials and web page content, and arranging Institute events.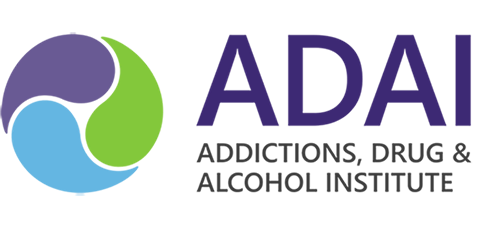 Come support our mission to advance research, policy, and practice in order to improve the lives of individuals and communities affected by alcohol and drug use and addiction!
Duties will cover a range of tasks, including standard "front desk"/reception-type work, assisting with ADAI's Small Grants program, supporting the ADAI Clearinghouse (a free resource center for Washington State), and more!
Minimum requirements: high school/GED and 4 years of office or administrative support work. This is a hybrid position (3 days in the office at the UW Magnuson Health Sciences Building, the rest from home).
Committed to attracting and retaining a diverse staff, ADAI and the University of Washington will honor your experiences, perspectives and unique identity. Together, our community strives to create and maintain working and learning environments that are inclusive, equitable, and welcoming!
Come join an organization that is truly making a difference!