Addictions, Drug & Alcohol Institute
ADAI in the News: How to Keep Loved Ones Safe from Fentanyl (NY Times)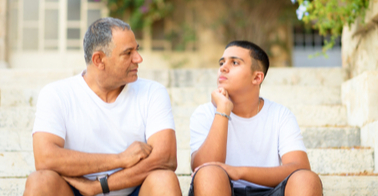 ADAI Principal Research Scientist Caleb Banta-Green was interviewed by Melinda Wenner Moyer at the New York Times for this piece about how to talk about opioids with your family.
Dr. Banta-Green talks about how widely and safely fentanyl is used in hospitals – "most people who have had a day surgery have had fentanyl" – but how its potency and fast-acting nature can also make it highly addictive.
"Fentanyl overdoses can happen in seconds to minutes," he says, whereas overdoses from other opioids, like oxycodone or heroin, "typically take many minutes to hours."
Dr. Banta-Green also talks about how while some people actively seek out fentanyl, others are taking it without their knowledge – prescription drugs sold online or by unlicensed dealers that are marketed as OxyContin, Vicodin, Xanax, etc., are often laced with it.
If you get any pills or other drugs that weren't prescribed by your doctor and obtained at a licensed pharmacy, you should assume they have fentanyl in them.
What's the best way to protect your loved ones from fentanyl? Talk to them! You can best educate loved ones, including tweens and teens, using an ongoing dialogue in short spurts rather than a single long formal conversation. You can also teach yourself and your loved ones how to tell when someone is overdosing and what to do in response.
Read the complete New York Times article here.
(Not a subscriber? This link should provide free access for 14 days.)