Addictions, Drug & Alcohol Institute
ADAI in the News: Dr. Beatriz Carlini's Work on High-THC Cannabis Profiled in the Seattle Times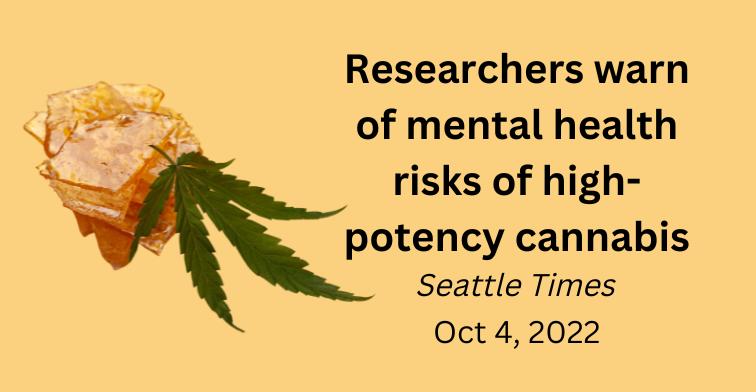 Seattle Times reporter Hannah Furfaro attended our recent ADAI Symposium on High-THC Cannabis in Legal Regulated Markets, then spoke to the Director of ADAI's Cannabis Education & Research Project (CERP), Beatriz Carlini, PhD, MPH, as well as several other presenters at the symposium, for this article in the Seattle Times: Researchers warn of mental health risks of high-potency cannabis.
High-THC concentrates, like dabs, waxes, and other products, make up an increasing percentage of the cannabis products sold in the Washington legal market. With THC levels as high as 90%, these products are "setting off alarm bells for physicians and a group of scientists in the Pacific Northwest, who see the wide availability of dabs and other highly concentrated substances as a quiet but growing threat to public health, especially among young adults and teenagers."
"This is a case of product development trumping science and trumping policy," Dr. Carlini said. "Nobody was aware we were legalizing this."
Legislators like State Rep. Lauren Davis (D-Shoreline) have proposed capping THC concentration in legal products, but other worry that such caps will only serve to fuel the illegal market.
Read more about this important issue in the Seattle Times piece.
Interested in learning more? Recordings and slides from our Symposium are now available!