Addictions, Drug & Alcohol Institute
ADAI Hiring for 3 Open Positions!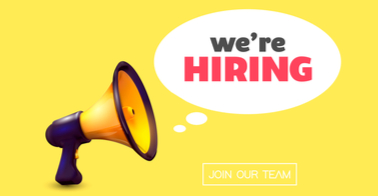 ADAI is currently recruiting for 3 open positions! Here's the information:
Administrative Assistant (60% FTE)
Update: this position has closed!
This position supports the administrative staff, research scientists, faculty, and the information team at ADAI with a range of tasks, including general administrative assignments, scheduling meetings, contributing to written materials and web page content, helping to arrange Institute events, purchasing, inventory, and more.
Requirements include high school/GED and four years of office or admin support OR equivalent education/experience. This is a union position with a salary of $3,420 to $4,558 per month.
The Cannabis Education & Research Program (CERP), which is partially funded by the WA State Dedicated Cannabis Fund for research at the UW (since 2015), is comprised of investigators and program staff who have come together to collaborate on research and dissemination activities in response to emerging needs of the community in the context of legalized cannabis.
CERP is seeking a full-time master's level research scientist to assist with:
developing, implementing, and writing program and intervention evaluations;
supporting the team with project development, implementation, and dissemination; and
supporting CERP information and dissemination projects like writing factsheets and other content for the LearnAboutCannabisWA.org website and other projects.
The State Opioid Response (SOR) Team in the Center for Community-Engaged Drug Education, Epidemiology & Research is seeking a Continuing Education Coordinator. This position provides training and technical assistance to care navigators as part of the State Opioid Response (SOR).  The ADAI SOR training team is an innovative 9 member interdisciplinary team.  The SOR training team has been providing training and technical assistance to SOR sites in Washington state since 2017 with the goal of expanding access to treatment for opioid use disorder across Washington state. 
The Continuing Education Coordinator will work independently and in partnership with the SOR training team to provide technical assistance to an interdisciplinary set of sites across Washington state including but not limited to behavioral health agencies, primary care clinics, substance use disorder treatment organizations, opioid treatment programs, community health clinics, jails, healthcare systems, and syringe services programs. Many of the SOR training team's webinars can be found on the Learn About Treatment site.
ADAI particularly encourages applications from individuals who are members of under-represented or minoritized groups with regard to race/ethnicity, gender, disability status, socioeconomic status, and other facets of human diversity. Committed to attracting and retaining a diverse staff, ADAI and the UW will honor your experiences, perspectives and unique identity. Together, our community strives to create and maintain working and learning environments that are inclusive, equitable, and welcoming.