Addictions, Drug & Alcohol Institute
ADAI CERP Report to Legislature Details Public Health Risks for High-THC Cannabis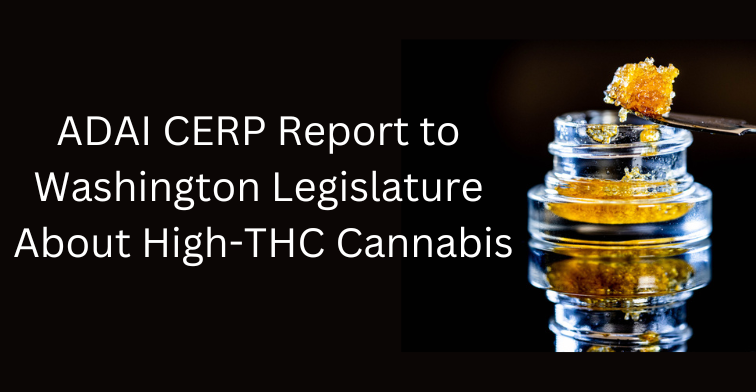 In early fall, ADAI Acting Associate Professor Beatriz Carlini, PhD, MPH and her team at the Cannabis Education & Research Program (CERP) published and delivered a report to the Washington State legislature that addresses the public health challenges of cannabis products with high concentrations of THC, the psychoactive ingredient in cannabis that causes a "high."
Commissioned by the Washington Health Care Authority, the report is intended to provide state legislators with the science-based information they need as they consider community-supported policy options to disincentivize the nonmedical use of cannabis products with more than 35% THC.
The UW Newsroom recently wrote an article about Dr. Carlini's report, describing some of her concerns and the approach her team took to develop the report.
The piece also features some shareable video clips in which Dr. Carlini talks more about high potency THC cannabis and its potential harms.
The legislative report is currently being reviewed and should be made available to the public in early 2023.