Families often want to help, but don't know what to do.
Educate families and friends and keep them informed (as appropriate) so they know what to expect and how to offer support.
Offer to give the family a tour of the facility and answer questions.
Invite family members and friends to the client's first apointment (with their permission).
Offer a direct phone line for your family program.
Ask local businesses if they can donate small items to use as family incentives.
(Adapted from NIATx.)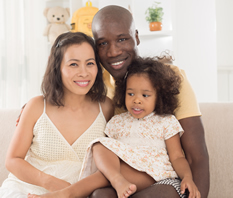 Substance use affects everyone in the family. Therefore, it is important that family members are involved in the treatment and recovery process of adults and youths. In fact, most patients substance use disorder treatment because of positive family involvement and intervention.
, or "concerned significant other" can be enough to strengthen the whole family system, reinforcing and motivating change in the client, and helping them to stay fully engaged in their recovery process1,5.
Family members can be involved by:
In the best circumstances, families can find it difficult to adjust along with the person who is recovering, who is behaving differently than before, and who needs support. Even after a family member begins treatment and recovery, other family members may continue unhealthy behavior patterns.  Family therapy can help the family as a whole to recover and heal. Each family member may be adjusting to changes, starting to deal with past conflicts, and establishing new routines. Family therapy can help each member of the family make specific, positive changes that can help the whole family heal from the effects of substance use disorders.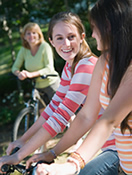 Families with alcohol and other drug problems usually have high levels of stress and confusion. Highly stressed family environments are a risk factor for early and risky substance use, as well as mental and physical health problems. It is important to talk with children about what is happening in the family and help them to express their concerns and feelings. Children need to trust the adults in their lives and believe that those adults will support them. Children living with alcohol or drug abuse in the family can benefit from participating in educational support groups in their school student assistance programs.
In addition, the family plays a key role in both preventing and intervening in youth substance use and misuse10. Parents, especially, can increase risk or promote youth resilience and prevent substance use, depending on the relative health of the parent/s and involvement with the child10. 
Healthy parental involvement in adolescents' substance use disorder treatment strengthens the relationship between the parent(s) and teen, increases adolescent self-disclosure, and results in greater reduction of adolescent substance use7. Furthermore, family therapy may be an effective treatment for adolescent substance use and can improve retention and engagement of youths in treatment8.
Note: The "Talking to Clients" training module in this toolkit contains a section with more information about engaging family members and friends and may be helpful for both counselors and front desk staff -- anyone who interacts with clients regularly at your treatment agency.



Gosnold, Inc. in Falmouth, Massachusetts has a member of the admissions staff greet the family in the lobby. The greeter explains what to expect, answers questions, and instructs family and friends to inform the counselor if the client wants to leave treatment. Gosnold offers a handout for providers on involving family (Becoming Family Informed, Family Involved), as well as a fact sheet and training program for family members themselves, explaining the ins and outs of the treatment process.

STEPS at Liberty Center in Wooster, Ohio found that clients with family support had higher completion rates. Of the clients who indicated that they had support from their families, 77.3 percent completed six sessions, whereas those who did not have family support had a completion rate of only 45.5 percent.
Adolescent Community Reinforcement Approach (A-CRA) - This cognitive behavioral approach to adolescent treatment for substance abuse focuses on techniques to support the individual's recovery by increasing family, social, and educational/vocational reinforcers2. It was selected by NIDA for the 3rd edition (2012) of its well-regarded booklet, "Principles of Drug Addiction Treatment: A Research-Based Guide."


Brief Strategic Family Therapy (BSFT) - This evidence-based intervention3 uses a family systems approach to treat adolescent drug use that occurs with other problem behaviors. A NIDA Clinical Trials Network study found BSFT was significantly more effective than treatment as usual in engaging and retaining family members in treatment, and improving parent reports of family functioning 6. BSFT was selected as an official NIDA Therapy Manual, as well as a SAMHSA Model Program.


Family Behavior Therapy (FBT) - Selected by NIDA for their "Principles of Drug Addiction Treatment" guide, FBT has demonstrated positive results in both adults and adolescents4. It involves the patient along with at least one significant other, and uses a combination of behavioral contracting and contingency management.
Meyers RJ, Miller WR, Hill DA, Tonigan JS. Community Reinforcement and Family Training: CRAFT: Engaging unmotivated drug users in treatment. J Subst Abuse 1999;10(3):291-308. [view abstract]
Dennis M, Godley SH, Diamond G, et al. The Cannabis Youth Treatment (CYT) study: Main findings from two randomized trials. J Subst Abuse Treat 2004;27(3):197-213. [view abstract]
Santisteban DA, Szapocznik J, Perez-Vidal A, et al. Efficacy of intervention for engaging youth and families into treatment and some variables that may contribute to differential effectiveness. J Family Psychology 1996; 10:35–44. [view abstract]
Donohue B, Azrin N, Allen DN, et al. Family Behavior Therapy for substance abuse: A review of its intervention components and applicability. Behavior Modification 2009;33:495-519. [view abstract]
Szapocznik J, Kurtines WM, Foote F, et al. Conjoint versus one-person family therapy: Some evidence for effectiveness of conducting family therapy through one person. J Consult Clin Psychol 1986;54: 395-397. [view abstract]
Robbins MS, Feaster DJ, Horigian VE, et al. Brief Strategic Family Therapy versus Treatment as Usual: Results of a Multisite Randomized Trial for Substance Using Adolescents. J Consul Clin Psychol 2011;79(6):713-727. [free online]
Bertrand K, Richer I, Brunelle N, et al. Substance abuse treatment for adolescents: how are family factors related to substance use change? J Psychoactive Drugs 2013;45(1):28-38. [view abstract]
Waldron HB. Adolescent substance abuse and family therapy outcome: A review of randomized trials. In: Ollendick TH, Prinz RJ (eds.) Advances in Clinical and Child Psychology. New York: Plenum Press, 1997, pp. 199-234.
Hornberger S, Smith SL. Family involvement in adolescent substance abuse treatment and recovery: What do we know? What lies ahead? Children & Youth Services Review 2011;33(1): S70-S76. [view abstract]
Velleman RDB, Templeton LJ, Copello AG. The role of the family in preventing and intervening with substance use and misuse: a comprehensive review of family interventions, with a focus on young people. Drug & Alcohol Review 2005;24(2): 93-109. [view abstract]