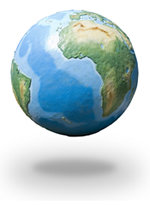 Cultural competence refers to an ability to interact effectively and respectfully with people of different cultural and socio-economic backgrounds and has been described to include four components:
Awareness of one's own cultural world-view;
Attitude towards cultural differences;
Knowledge of different cultural practices and world-views;
Cross-cultural skills.
Developing cultural competence results in an ability to understand, communicate with, and effectively interact with people across cultures2.

Culture is often described as a combined body of knowledge, belief, and behavior.  Culture involves a number of elements: personal identification, language, thoughts, communications, actions, customs, beliefs, values, and institutions that are often specific to ethnic, racial, religious, geographic, or social groups 5.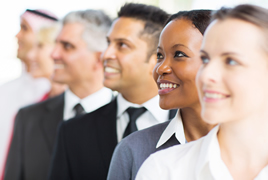 Cultural competency is critical to reducing health disparities and improving access to high-quality care that is respectful of and responsive to the needs of diverse patients.
In particular, culturally competent practice is broadly acknowledged to be an important strategy to increase the quality of services for racial/ethnic minorities in substance abuse treatment (Guerrero, 2011). Programs with culturally responsive policies and assessment and treatment practices have been positively associated with retention in substance abuse treatment3.
When developed and implemented as a framework, cultural competence enables systems, agencies, and professionals to function effectively to understand the needs of groups accessing health information and health care—or participating in research in an inclusive partnership where the provider and the user of the information meet on common ground5.


National Center for Cultural Competence (NCCC)
The mission of Georgetown University's NCCC is to increase the capacity of health care and mental health care programs to design, implement, and evaluate culturally and linguistically competent service delivery systems to address growing diversity, persistent disparities, and to promote health and mental health equity. Provides information for organizations, providers, trainers, and families, including selected articles and books, checklists, self-assessment instruments, and more.

Culture, Language and Health Literacy
From the US DHHS Health Resources and Services Administration (HRSA). Features resources on race/ethnicity, gender, special populations, age, and research and education.
Understanding the Basics of Race, Ethnicity, and Culture (online training, )
This 1-hour self-paced course from the New England Addiction Technology Transfer Center will help you gain an understanding of race and ethnicity, as well as the role of culture and cultural competency in addictions interventions treatment and recovery support.
Developing Cultural Competency: Cultural Knowledge, Awareness, Sensitivity, Competence 
Brief, text-based "self-study course" featuring sections with quick, practical advice on culturally competent programs, African American culture, Latino/Hispanic cultures, Chinese culture, American Indian/Alaska Native culture, Deaf persons, and respectful disability language. From Advocacy Unlimited, Inc., a branch of the Connecticut Legal Rights Project.
Other Online Resources:
Interpreter Services for Behavioral Health Organizations Providers
All Medicaid-funded mental health and substance use disorder services, and American Indians and Alaska Natives seeking treatment for substance use disorders are provided interpreter services.
Native American Motivational Interviewing: Weaving Native

American and Western Practices. A Manual for Counselors in Native American Communities
Venner, Kamilla L, and Nadine Tafoya. Albuquerque, NM : Center for Alcoholism,Substance Abuse and Addiction, 2006, 77 p. Written for counselors of any ethnic background who are working with Native American clients, this 77-page manual is intended to make motivational interviewing easy to learn and use in practice with Native American clients with alcohol abuse or dependence.
TIP 59: Improving Cultural Competence


Substance Abuse and Mental Health Services Administration (SAMHSA) Treatment Improvement Protocol, November 2015. Assists care providers and administrators in understanding the role of culture in the delivery of substance use disorder and mental health services.

Guidance Document for Supporting Women in Co-ed Settings
Substance Abuse and Mental Health Services Administration (SAMHSA) September 2016. Guides clinicians on the best practices for treating women suffering from substance use disorder in co-ed treatment and recovery settings. Highlights the importance of gender differences, cultural sensitivity, and developing healthy relationships.

Additional SAMHSA Resources on Cultural Competency
The Substance Abuse and Mental Health Services Administration (SAMHSA) offers dozens of manuals, guides, and handouts related to cultural competency. Find resources specific to a variety of special populations and cultural groups, all available for free: http://store.samhsa.gov/term/Cultural-Competence.