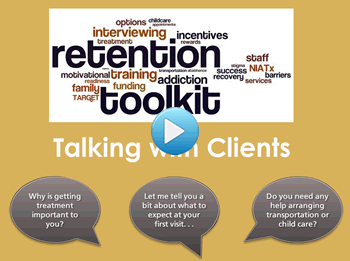 This section of the toolkit offers something a little different!
It's an interactive online training that was developed to help counselors and other staff, including front desk staff, improve their communication skills when talking with clients on the phone or in person.
The training takes approximately 30 minutes to complete and is broken up in sections to make it easy for you to stop and start as time permits.
The module includes sections on:
Note: The training uses audio with transcripts available on each slide for those without access to speakers.