Resources for Parents & Caregivers
In this section: Overview of FASD | Strategies for parents/caregivers
This section contains written information and videos for parents/caregivers who are raising children with FASD. Tools included explain special education services, provide tips for parenting and partnering with schools, and share voices of parents raising children with FASD.
Overview of FASD
Written materials

Raising Children with FASD (pdf, 4p.)
Proof Alliance, formerly Minnesota Organization on Fetal Alcohol Syndrome (MOFAS)
Downloadable tip sheet for parents and caregivers with general information about FASD, simple strategies to help your child overcome challenges, and a list of recommended books and websites.
Key Definitions in the Individuals with Disabilities Act (IDEA): A Reference List for Parents (pdf, 11p.)
Center for Parent Information and Resources (2017)
Many people are overwhelmed by all the new words and acronyms that professionals use when talking about disability and Special Education. This reference sheet provides helpful definitions to make understanding the Individuals with Disabilities Act (IDEA) easier.
Developing Your Child's IEP
Center for Parent Information & Resources (2017)
Available in both English and Spanish, this guide provides an easy to understand family-friendly overview of the Individual Education Program (IEP) process that can help parents navigate the system.
Transition to Adulthood
Center for Parent Information & Resources (2018)
It is important to prepare for a teen's transition to adulthood many years in advance. These pages (available in English and Spanish) will help parents understand the types of challenges to consider and the supports available from the school system.
What Every Parent Needs to Know: Protecting the Educational Rights of Students with Disabilities in Public Schools (pdf, 70p.)
Office of the Education Ombuds (OEO), Washington State; TeamChild (2012)
Valuable handbook to help parents/caregivers with children in elementary/secondary schools in Washington state understand their child's rights in the state's public school system. (more

)
Topics addressed legal protections for students with disabilities, the role of parents under the Individuals with Disabilities Act (IDEA) and the relationship between IDEA and Section 504, evaluation and qualification for IDEA services, how to work with educators to develop an Individualized Education Program (IEP) for your child, dispute resolution, protections for students with disabilities who have not been found eligible for special education, and more.
Videos
Websites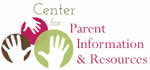 Center for Parent Information and Resources (CPIR)
The CPIR serves as the central hub for information and products created for the network of Parent Centers serving families of children with disabilities. Find resources, information about your local Parent Center, webinars, and more. (more

)
The CPIR Hub features: family friendly information and research-based materials, private workspaces for Parent Centers to exchange resources, coordination of parent training efforts and archived webinars, a twice-monthly e-newsletter, and CPIR-produced databases designed for Parent Centers.
PACER Center: Champions for Children with Disabilities
Based in Minnesota, the PACER Center is a non-profit organization dedicated to enhancing the quality of life and expanding opportunities for children, youth, and young adults with disabilities. Includes a variety of programs, resources, events, and news. (more

)
Established in 1977, PACER's 30+ projects provide individualized assistance, workshops, materials for parents and professionals, and guidance on securing free and appropriate public education for all children. Information resources available cover a variety of topics, including bullying prevention, disability awareness, dispute resolution, emotional and behavioral disorders, juvenile justice, special education rights. Materials are available in English, Spanish, Hmong and Southeast Asian, and Somali.
Strategies for Parents/Caregivers
Written materials

Parenting Children Affected by Fetal Alcohol Syndrome: A Guide for Daily Living (pdf, 82p.)
Ministry for Children and Families, British Columbia (1999)
This book is an excellent resource containing general information about FAS, assessment and referrals, parenting suggestions, special considerations based on age of the child, self-care for parents and additional resources.
Hey Teacher! (pdf, 2p.)
Fetal Alcohol Network New Zealand (2016)
Printable brochure for parents to pass along to their child's teacher. Describes strategies the teacher can use to help the child be more successful in the classroom.
Strategies Parents Find Helpful in Raising Their Children Living with FASD (pdf, 32p.)
St. Michael's Fetal Alcohol Spectrum Diagnostic Clinic
This booklet outlines a variety of strategies parents have identified as helpful in raising their children living with FASD, with sections broken down by age group (infants and toddlers, preschoolers, etc. through young adults and adults 18+).
FASD Tips for Parents & Caregivers
FASD Support Network of Saskatchewan Inc.
Twenty practical tips that parents and caregivers can use to help their children with FASD.
Videos
Websites & Other Resources
Positive Parenting Approaches
This series of videos from Zero to Three provides parenting strategies that support children's needs and address challenging behaviors.

TeamChild
TeamChild is an organization dedicated to overcoming the root causes of youths' involvement in the juvenile justice system. They offer legal services, policy advocacy, resources, community trainings, and a number of other programs and services for Washington state residents. (more

)

TeamChild is a member of the Alliance for Equal Justice, Washington's network of organizations providing civil legal aid to people in need. Resources and trainings offered cover a variety of topics that may be relevant to parents and caregivers of children with FASD, including information about school discipline laws, defending youth in truancy hearings, mental health and healthcare rights, juvenile justice, record sealing, and reentry and transitions.
NOFAS Tools for Parents and Caregivers
National Organization on Fetal Alcohol Syndrome (NOFAS)
Features brochures, webinars, toolkits, and other materials for parents seeking information on FASD and how to help and support their affected children.
Zero to Three
Nonprofit organization founded in 1977 with a mission to "ensure that all babies and toddlers have a strong start to life." Site features resources on early development, early learning, parenting, and policy and advocacy. (more

)
FAS Diagnostic & Prevention Network
FAS DNP is a network of three Washington State community-based clinics linked by a core clinical/research/training site located at the University of Washington Center on Human Development and Disability. Regional clinics in Seattle, Everett, and Yakima provide FASD diagnostic evaluations and interventions for individuals under 22 years of ago who have a confirmed prenatal alcohol exposure. (more

)