Dennis M. Donovan, PhD (host)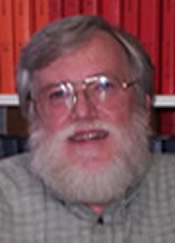 Dr. Donovan is a Professor in the UW Department of Psychiatry and Behavioral Sciences, and director of the UW Alcohol and Drug Abuse Institute since 1993. He has served as Principal Investigator on dozens of federally funded grants, including NIAAA's Project MATCH, the NIAAA COMBINE Study, and NIDA's National Drug Abuse Treatment Clinical Trials Network (CTN). In the CTN, he chairs the Research Development Committee and is a member of the Publications Committee. He is also the PI of the CTN Pacific Northwest Node, based at ADAI. Dr. Donovan has published more than 250 articles, chapters, and books in the area of alcoholism and addictive behaviors. He is a Fellow in the American Psychological Association Division 50 (Society of Addiction Psychology) and also Division 28 (Psychopharmacology and Substance Abuse), as well as the recipient of numerous awards and honors.


Chris Baumgartner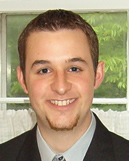 Mr. Baumgartner is the Drug Systems Director at the Department of Health.  Prior to his appointment in 2015, he served in various capacities for 10 years, including working for the Department as the Prescription Monitoring Program Director and owning a consulting firm that provided training and technical services to federal and state governments.  He also worked for the WA State Department of Social and Health Services as an IT Portfolio Analyst and managed the Prescription Monitoring Program for the State of Maine while with the Office of Substance Abuse. Mr. Baumgartner has served on the Prescription Monitoring Information Exchange Architecture Governance Body and the S&I Framework for PMP Interoperability with Electronic Health Records.  He is currently involved with the Department of Health's Unintentional Poisonings Workgroup and the Agency Medical Director's Opioid Dosing Guideline. He has presented at numerous local and national conferences including the past three years at the National Rx Drug Abuse Summit.  Throughout his tenure with public health, Mr. Baumgartner has played an active role in a variety of initiatives to promote patient safety and help prevent prescription drug overdose and misuse. Mr. Baumgartner holds a Bachelor's of Science Degree from the University of Idaho in Computer Engineering with a Computer Science minor.  He is currently a fellow in the Informatics Training in Place Program overseen by the Centers for Disease Control and Prevention.


Beatriz Carlini, PhD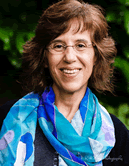 Dr. Carlini is a Senior Research Scientist at the University of Washington's Alcohol & Drug Abuse Institute (ADAI) since August 2010 and an Affiliate Associate Professor at UW School of Public Health, Health Services. Originally from Brazil, she holds a PhD in Social Psychology from the Catholic University of Sao Paulo and a Master of Public Health at the University of Washington. Dr. Carlini's primary research interests are marijuana use, medicinal cannabis and tobacco dependence. She is interested in testing brief interventions for substance use disorders using technology (e.g., telephone, web, and Interactive Voice Response). Dr. Carlini has developed training programs for health care providers about smoking cessation, medicinal cannabis, and other topics. In 2016 she was appointed to coordinate the ADAI's marijuana research activity, collaborate with other marijuana researchers at the UW, and liaison with policy makers in Washington State and researchers at other universities.


Rick Garza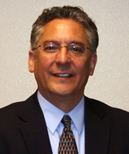 Mr. Garza is the Agency Director of the Washington State Liquor and Cannabis Board.  He has been with the Liquor and Cannabis Board since 1997.  During his career with LCB he has also held the positions of Legislative and Tribal Liaison, Policy Director and Deputy Director.  Prior to joining the Liquor Control Board, Mr. Garza served 13 years as a staff member for the Washington State Legislature, including five years with the Washington State Senate and eight years with the state House.  His legislative assignments included Policy Analyst in the state Senate, House of Representatives Staff Director, and adviser to House and Senate leadership. He is a past President of the National Conference of State Liquor Administrators (NCSLA) and presided during 2012-2013.


Therese Grant, PhD


Dr. Grant is an epidemiologist who holds the Ann Streissguth Endowed Professorship in Fetal Alcohol Spectrum Disorders at the University of Washington School Of Medicine. She is Director of the UW Fetal Alcohol and Drug Unit, Associate Director of the UW Alcohol and Drug Abuse Institute, and a Research Affiliate with the UW Center on Human Development and Disability. Dr. Grant developed and directs the Washington State Parent-Child Assistance Program, a multi-site, evidence-based intervention working with pregnant and parenting mothers who have substance use disorders.  She has published widely on intervention with high-risk mothers and their children, and effects of prenatal alcohol and drug exposure.


Kevin Haggerty, PhD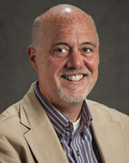 Dr. Haggerty is the director of the Social Development Research Group in the University of Washington's School of Social Work. He is a principal investigator on a variety of projects, including Utah Communities That Care Training program, Staying Connected with Your Teen, Focus on Families and a National Institute on Drug Abuse-funded study on Family Connections. He is an investigator of the Community Youth Development Study, which tests the effectiveness of the Communities That Care program. Dr. Haggerty specializes in prevention programs at the community, school and family level. For more than 25 years, he has focused on developing innovative ways to organize the scientific knowledge base for prevention so that parents, communities and schools can better identify, assess and prioritize customized approaches that meet their needs. An expert on substance abuse and delinquency prevention, Dr. Haggerty speaks, conducts trainings, and writes extensively on this field.


Alexes Harris, PhD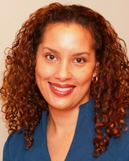 Dr. Harris is an Associate Professor of Sociology at the University of Washington. She earned her MA (1999) and PhD (2002) in sociology from the University of California, Los Angeles. Her research focuses on social stratification processes and racial ethnic disparities, particularly how contact with institutions like educational and criminal justice systems impact individual's life chances. Her recent research has investigated the sentencing practice of monetary sanctions, the fines, fees, surcharges, restitution and related payment costs imposed on law breakers by systems of justice. Dr. Harris' work has been published in a number of academic journals, including The American Journal of Sociology, American Sociological Review, Law and Society Review and Symbolic Interaction. With a recently awarded five year grant from the Arnold Foundation, Dr. Harris is continuing her research on monetary sanctions to replicate and expand her research in Washington State to study sentencing practices in seven other states with collaborators. In 2015, Dr. Harris was appointed by United States Attorney General to a four-year appointment on the Office of Justice Programs Science Advisory Board. She has presented her research on monetary sanctions, racial, ethnic and class inequality in the criminal justice system, and U.S. race relations in general to audiences ranging from judges, policy makers, public defenders, academics and students. Dr. Harris most recently presented her research at a White House convening on poverty and the criminal justice system. Her book,  A Pound of Flesh:  Monetary Sanctions as a Punishment for the Poor, is being released in June 2016 by Russell Sage.


Staci Hoff, PhD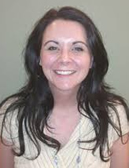 Dr. Hoff joined the WA Traffic Safety Commission in 2012 as the Director of the Research and Data Division. Prior to that appointment she served at the Washington State Department of Health as an Epidemiologist. Staci has built partnerships and identified unique data sources for studying the impacts of marijuana legalization on traffic safety in Washington State. Dr. Hoff led the effort to develop a new dataset that links drivers involved in fatal crashes to complete toxicology outcomes, information that is currently not available in any other state. This data is also available for use by other researchers (request the data here) and today she is here to provide an overview of this data and an early look at 2015.


Rosalie Liccardo Pacula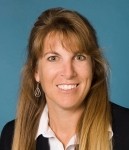 Dr. Pacula is a Senior Economist at the RAND Corporation, Director of RAND's Bing Center for Health Economics, and codirector of RAND's Drug Policy Research Center. Her research over the last 20 years has largely focused on issues related to the markets for both legal and illicit substances, examining policies that impact both the supply and demand, with a special focus on alcohol, tobacco, marijuana and prescription opioids. She has studied and evaluated marijuana policy here in the United States and abroad for over a decade, writing a book published by Cambridge University Press in 2003, entitled "Cannabis Use and Dependence: Public Health and Public Policy" and writing peer-reviewed articles on the impacts of marijuana decriminalization, medicalization and legalization policies. She is the Vice President of the International Society for the Study of Drug Policy, Assistant Editor of the international journal Addiction, and serves on the NIH Health Services Organization and Delivery Study Section.


Rion J. Ramirez, Esq.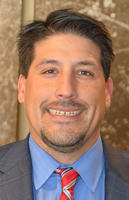 Mr. Ramirez currently serves as the General Counsel for Port Madison Enterprises, the economic development arm of the Suquamish Tribe. In 2013, he was appointed by President Barack Obama to serve as a Commissioner on the President's Commission on White House Fellowships. He also serves as the current Chair of the Democratic National Committee's Native American Council, and is a member of the Executive Committee and its National Finance Committee. Mr. Ramirez was a member of the Obama for American National Finance Committee and co-chair of the Obama Native Outreach Group.
Rion received his B.A. from the University of Washington (1995); his J.D. from the University of Washington School of Law (1998) and is an enrolled member of the Turtle Mountain Chippewa Band of Indians. Currently, He is a member of the American Bar Association, the Washington Bar Association, and the Native American Bar Association. Previously, he served as President of the Northwest Indian Bar Association and former Appellate Court Justice for the Turtle Mountain Band of Chippewa Indians.  Before becoming the General Counsel for Port Madison Enterprises, Mr. Ramirez was an associate at the law firm of Dorsey & Whitney LLP (2001 to 2005) and practiced primarily in the areas of Indian Law, Tribal Finance, Business Law and Gaming Law. Prior to that, he was an Associate at Schwabe, Williamson & Wyatt, P.C. (1997 to 2001).


Susan Stoner, PhD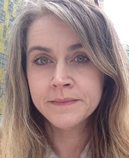 Dr. Stoner is a licensed psychologist and a research consultant at the University of Washington Alcohol and Drug Abuse Institute. She completed her bachelor's degree in psychology at Johns Hopkins University and her Ph.D. in clinical psychology at the University of Washington in 2003, focusing on substance use-related problems. Recent work has examined screening and brief intervention, and she recently completed a review of evidence based treatments for adolescent substance use disorders, lessons from which she will be discussing today, with particular attention to cannabis use disorders.


Denise Walker, PhD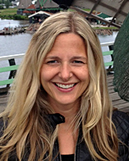 Dr. Walker is a Research Associate Professor at the School of Social Work at the University of Washington, the Director of the UW Innovative Programs Research Group and a licensed clinical psychologist.  She received her PhD in Clinical Psychology from the University of New Mexico in 2001.  She has been a member of the Motivational Interviewing Network of Trainers since 2001.  Dr. Walker's expertise is in the field of addictive behaviors. Her research focuses on the development, testing and implementation of interventions that bring about positive changes in patterns of behavior with a specific emphasis and expertise in Motivational Interviewing interventions, treating marijuana disorders for both adolescents and adults, and military populations. She, along with her colleagues Drs. Roger Roffman and Robert Stephens have been involved in the development and evaluation of the Teen Marijuana Check-Up for over a decade, a school-based intervention designed to elicit self-referral by heavy using adolescents.  The Teen Marijuana Check-Up is a Motivational Enhancement Therapy that has been the focus of four clinical trials and is identified as an "Evidence Based" intervention on the Washington State Institute for Public Policy's inventory of evidence-based practices.  Dr. Walker has also conducted trials with adults who are marijuana dependent including the development and evaluation of an aftercare Motivational Enhancement Therapy, computerized treatments and a study that examined within session client language as it related to treatment outcomes.  In addition to involvement in 9 randomized trials focused on marijuana interventions, Dr. Walker has published multiple papers on marijuana and has presented her work internationally as well as across the United States.